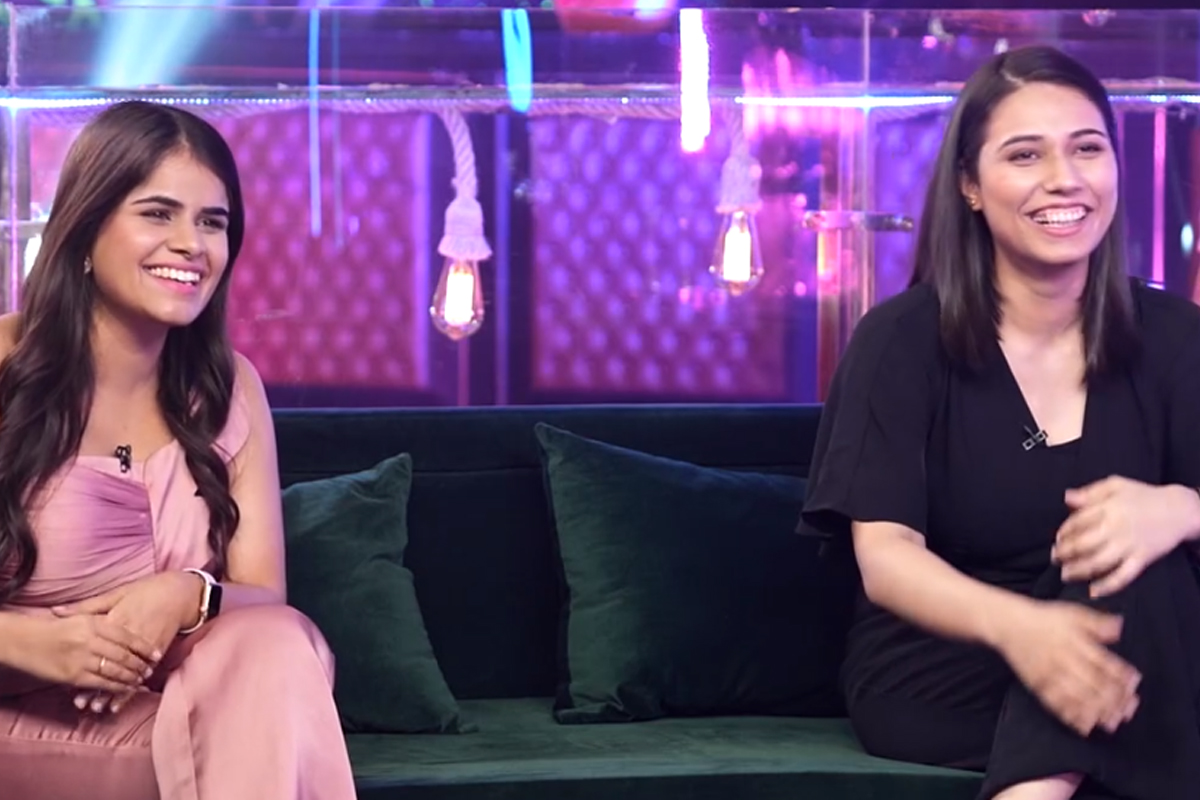 Mumbai: The newest episode of By Invite Only, Amazon's complimentary video streaming service, has just been unveiled. This installment took viewers on a delightful journey filled with whimsical entertainment and unfiltered insights into content creation and the world of sitcoms. The Gen Z talk show featured a constant stream of humorous discussions, coupled with carefree laughter, and was honored to host renowned content celebutantes, Saloni Gaur and Dharna Durga.
The hilarious episode is sure to keep fans engaged, from discovering inroads in the comical-content arena to embracing the key elements of a quintessential artist despite clichés.
The vivacious host, Renil persisted in focusing on the differences between being a male and a woman in the comedy genre when discussing stereotypes widespread in the comedic content space. Sonali remarked, "There is no difference in the content creation space because I haven't faced any discrimination. I feel in the stand-up comedy space I have heard stories of some people that we didn't get spots. Maybe they'll give you the spot when people have left the club. But when you have your own account when it comes to content creation, no one can discriminate. Instagram also won't." Adding to that, Dharna said, "If the sketch is good, the video is funny. I don't think it really matters."
Digging into the source of their inspiration for making waves into the entertainment industry, Renil was curious about the beginnings of both the content creators. Reminiscing about her school days, Sonali quipped, "I was in 10th or 11th when I used to think about it. I used to think I'll do stand-up comedy at night in the clubs. I had already made my mind up in 7th or 8th grade. My drawing was good, so I thought about becoming a cartoonist. In 8th-9th, I started watching Zakir Khan's videos and decided that I wanted to become one."
On the flip side, Dharna recalled her theatre days in college and how the unprecedented lockdown was a blessing in disguise in terms of her uploading videos. "I didn't know I wanted to enter this field. When I uploaded by first video, even then I didn't know that you can earn money from this. I did theatre in college. In lockdown I thought now how do I do it? So, for the sake of completing it I had time and I started uploading videos. I had no idea that you can make money from it. I was just uploading it. A couple of friends liked it. And slowly people started watching it," she said.
By Invite Only is produced by The Zoom Studios and the episode is now streaming on Amazon miniTV for free, available within Amazon's shopping app and Fire TV.