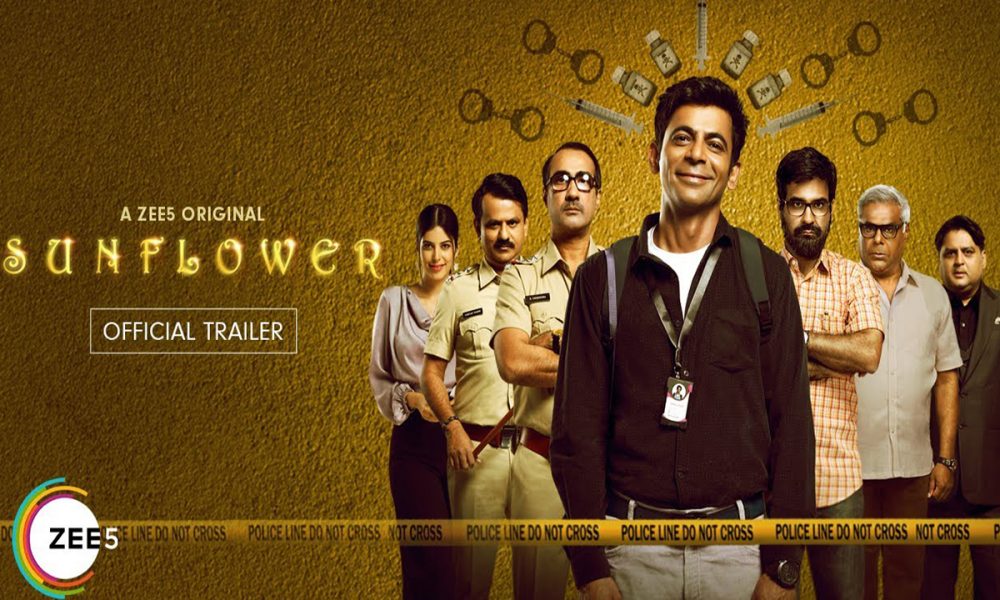 Source: Twitter
The trailer for the upcoming show 'Sunflower' from India's leading streaming giant, Zee 5 just got released. The show is unlike no other as it has elements of murder mystery along with lots of comedic moments. Stars like Sunil Grover, Ashish Vidyarthi, Ranvir Shorey, Girish Kulkarni, and Mukul Chadda will feature in the show.
As the trailer starts, we are revealed that Sunflower is the name of a residential society. Suddenly a murder mystery is also hinted at when a bunch of police officers are seen questioning the citizens who live there. Sunil Grover has to be the quirkiest character in the show who makes his scenes hilarious without realising the intensity of the circumstance he is in. The trailer weaved the tale of a serious mystery as everyone is curious to find out who has committed the crime.
See the Sunflower trailer here:
Directed by Vikas Bahl and Rahul Sengupta, Sunflower is gearing up to have its premiere on Zee 5 from 11 June 2021.