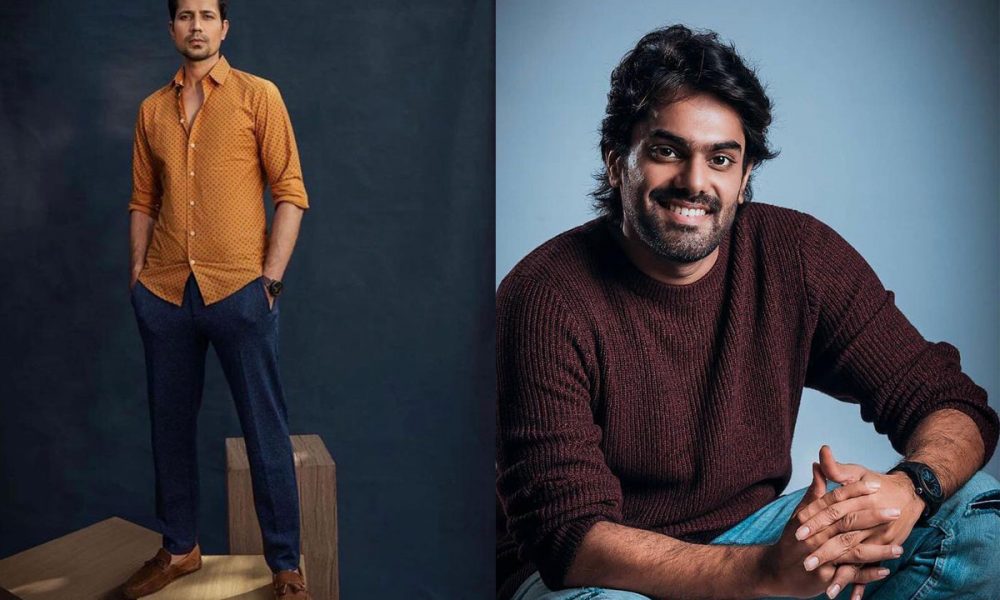 Image: Pr release
The Viral Fever, popularly known as TVF and founded by Arunabh Kumar has provided path-breaking content for over a decade. From comedy sketches to web-shows that connect with the audience, TVF has made sure to create masterpieces that will entertain the audience all over India. After receiving accolades for the critics as well as the audience, TVF is all set to extend their legacy into the South Indian market.
They are releasing the official remake of their beloved web-series Permanent Roommates, which started Sumeet Vyas and Nidhi Singh, in Telugu as CommitMental.
YouTube sensation Udbhav Raghunandan, who will be seen portraying the character of Phani in the Telugu remake, shared that he is a fan of the original series ever since it was released. He shared, "When I first watched Permanent Roommates, I instantly became a fan, especially of Sumeet Vyas' character. His portrayal of Mikesh Chaudhary was flawless. So when the script of CommitMental was offered to me, I had my concerns. Mikesh is known for his innocence, relentless persuasion and perfect comic timings. Getting his comic timing right was the hardest part. I wanted the audience to love Phani, which is why I wrote a backstory for him. I hope the audience showers their love and acceptance to Phani as they did have with Mikesh."
Talking about how Permanent Roommates started the era of web-series in India, Sumeet Vyas shared, "My journey in the entertainment industry has been quiet a ride. After having done TV & Films I was introduced to digital medium when TVF reached out to me for a show on web. No one had made any web show till then, but Permanent Roommates was a brilliant script & excited the actor in me. The show and my character Mikesh will always be close to my heart because not only did TVF & Permanent Roommates start the culture of web-series in India, but it also put me on a new ride ahead. The relatable characters and hilarious nok-jhok between the leads transcended the language barriers amongst our audiences. Now that the Telugu remake of the show has released, I'm confident that CommitMental too will wow the fans. Udbhav Raghunandan has impressed the audience with his YouTube persona and I'm quite confident that he will do justice to the character of Mikesh which is Phani in Commitmental."
CommitMental stars Udbhav Raghunandan and Punarnavi Bhupalam as Phani and Anu, a couple who after being in a long-distance relationship, face the prospect of marriage. Directed by Pavan Sadineni and helmed by TVF, the web-series has premiered on Aha on November 14, 2020.