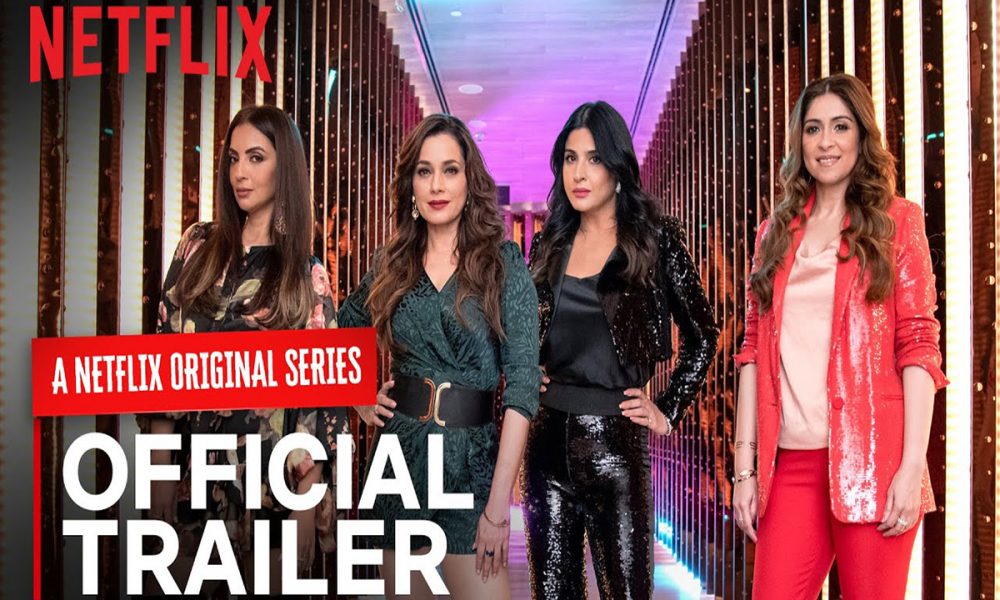 Source: Instagram
Netflix has released a trailer for another upcoming web series titled, 'Fabulous Lives Of Bollywood Wives'. As the name suggests, it is exactly about that. This series will document the lives of Bhavana Panday (wife of Chunky Panday), Seema Khan (married to Sohail Khan), Neelam Kothari (married to Samir Soni) and Maheep Kapoor (Sanjay Kapoor's wife).
At the beginning of the trailer, Mahep Kapoor says, "People have this misconception about us that we have these 'Oh so glamorous lives' but that's not really true. Our lives can be quite mundane." She further hilariously says, "Of course we go shopping in a Rolls-Royce… is there any other mode of transportation?" The trailer also revealed that all of these divas have been friends for almost 25 years now. There was an unexpected cameo of Bollywood's power couple Shah Rukh and Gauri Khan.
See it all here:
This show is definitely going to be a guilty pleasure as people would publicly refuse to watch it but do exactly the opposite when they're their most comfortable self while looking for an easy watch.
The show is scheduled to stream on Netflix from 27 November 2020.