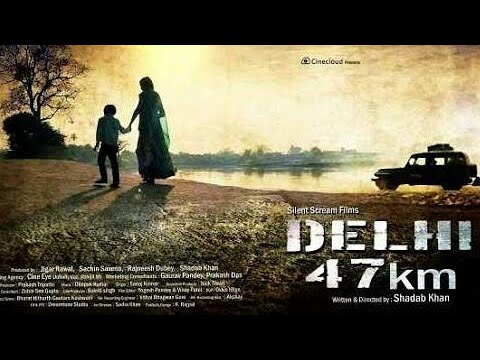 Filmmaker Shadab Khan's upcoming film 'Delhi 47 KM' is garnering praise from all quarters of the film industry.
Praising Shadab Khan, Aness Bazmee has said that young filmmaker hold promising future in years to come.
Today, Shadab Khan has unveiled film's first teaser on all the social and digital platforms. But before the common audience would see the teaser, Shadab Khan and his film is garnering praises from Bollywood film makers to eminent film critics.
Filmmaker Anees Bazmee who has delivered blockbuster films like 'No Entry', 'Welcome' and 'Ready' has showered praise on Shadab Khan's filmmaking techniques after watching teaser of 'Delhi 47 KM'. "Saw a scene from the film. Not only I am impressed by Shadab's shot taking abilities but also, I am curious to watch the film. He holds a promising future" said Bazmee.
Rekha Khan from Navbharat Times praised the teaser saying, "Now this is what you call Top class!"
Amod Mehra, renowned film critic termed the teaser saying, "Very different and interesting teaser".
Shama Bhagat another renowned film critic has praised the film's teaser saying, "A visually stunning promo with great shot taking."
After getting tremendous positive feedback for the teaser Shadab Khan is hoping best for his film. He has earlier directed 'BA Pass 2' which released in 2017.
Earlier, first look of 'Delhi 47 KM' intrigued the audience with its never seen before settings.
'DELHI 47 KM' is a story of bunch of losers who are driven into helplessness due to the various flaws of the system present in the Indian society.
'DELHI 47 KM' features Rajneesh Dubey, Dolly Tomar and Mustakeem Khan in the lead roles. It is produced by Jigar Rawal, Sachin Saxena, Rajneesh Dubey and Shadab Khan.
It is presented by CineCloud Films and Asma Ali Shaikh and will hit cinemas on July 6.