This week, &TV's show will offer its viewers extra dose of entertainment by showcasing characters from different shows in double trouble. About &TV's Baal Shiv track, Mahasati Anusuya shares, "During the Navratri Pooja, Tarkasur (Kapil Nirmal) sends his army to spoil Devi Parvati's (Shivya Pathania) pooja and Dandpani also tries to disrupt Mahasati Anusuya's (Mouli Ganguly) pooja. Meanwhile, Devi Parvati sends prasad for Mahasati Anusuya, but Ajamukhi (Shrashti Maheshwari) throws poison in it, which leads her to fall unconscious. Dev and Narayan try to cure her with their powers but fail. Baal Shiv (Aan Tiwari) learns of the mishap and travels to Gandhmadan mountain to obtain medicine to cure her. Will Baal Shiv be successful in saving her?"
About &TV's Aur Bhai Kya Chal Raha Hai? track, Shanti Mishra shares, "Mirza (Pawan Singh) and Mishra (Ambrish Bobby) are concerned after reading their daily horoscope. However, everyone else in the mohalla are having a fantastic time playing cricket. Later, Bittu (Annu Awasthi) arrives with bad news to add to Mishra and Mirza's misery. Bittu dares Mirza and Mishra to a cricket match and declares that whoever loses must give up their house, which horrifies Mirza and Mishra because their haveli is at stake. Bittu starts practising and preparing his squad, humiliating Mirza, and Mishra, who become outraged and vow to restore their reputation by playing and fighting back. They are both driven by the presence of Majnu and Aashiq in their squad now but are taken aback when Bittu offers Majnu and Aashiq a substantial sum of money to join them, leaving Mirza and Mishra despairing. Will they be able to win the match and save their Haveli?".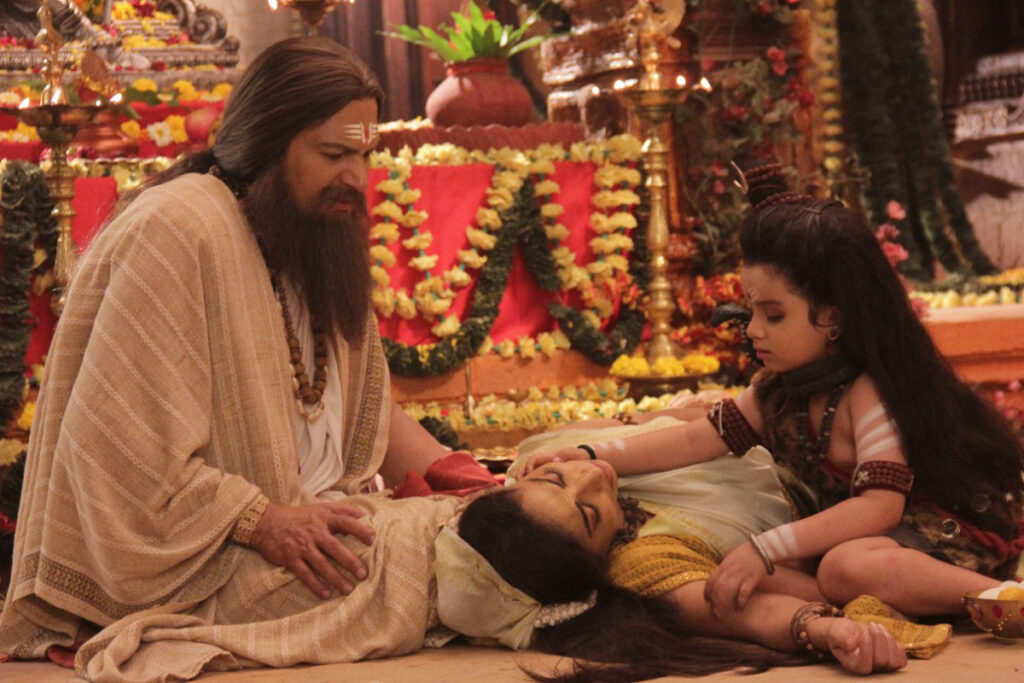 About &TV's Happu Ki Ultan Paltan track, Happu Singh shares, "The DIG directs Happu Singh (Yogesh Tripathi) and Manohar to catch gangster Raka, who is known for disguising himself. As a reward, he promises a promotion to whoever catches Raka and a demotion to the one who fails. Happu starts preparing and informs everyone that he will get a promotion for arresting Raka. Meanwhile, Raka approaches Beni (Vishwanath Chatterjee) to be his lawyer by threatening him. The next day, Happu learns that Beni is his lawyer, and he uses emotional manipulation to persuade him to reveal Raka's location. Beni gets influenced and informs Happu that Raka will be visiting this location shortly, disguised in a saree and athletic shoes. Everyone at home is terrified, and therefore decide to send Kamlesh (Sanjay Chaudhary) dressed as Raka to save Happu from the real gangster. The new challenge for Happu is worth watching?".
About &TV's Bhabiji Ghar Par Hai track, Anita Bhabi shares, "Vibhuti (Aasif Sheikh) tries to gain sympathy from Angoori (Shubhangi Atre) after Anita (Vidisha Srivastava) insults him for being unemployed in front of everyone. By using her personal contact, Anita gets Vibhuti hired as a staff manager at Vinod Verma's place. Also, TMT start working with the doctor, Masterji, and Prem. Later, a man named Chaturvedi arrives and notifies everyone about the government's 35,000 RS allowance for unemployed people. Everyone starts resigning and quitting their jobs out of greed. Vibhuti also gets dismissed for teasing Vinod's wife. To deceive Chaturvedi, Tiwari (Rohitashv Gour) also intends to make himself and Angoori appear impoverished, while Amma appears wealthy to deceive Chaturvedi into qualifying for the stipend. To qualify, everyone (Tiwari, Vibhuti, Tika, and Malkan) gather at a random location where a normal-looking man named Chuspa comes and kidnaps all of them in a tempo. What is the kidnapper's real intention in kidnapping them?"
Watch Baal Shiv, Aur Bhai Kya Chal Raha Hai?, Happu Ki Ultan Paltan and Bhabiji Ghar Par Hai from 8:00 pm to 10:30 pm airing every Monday to Friday only on &TV!