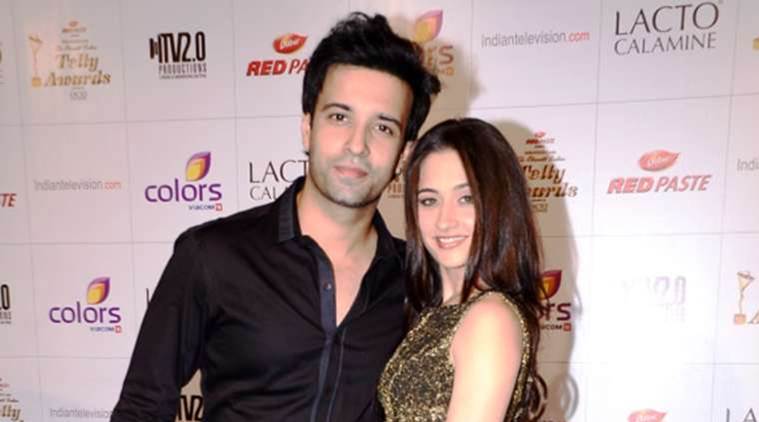 Eid has bought festive mode to the country. So, how can your loved television celebrities stay behind? See how favourite Television actors are celebrating the festivals with their family, friends and fans.
Sanjida Sheikh and Aamir Ali: TV's most adorable couple Sanjida and Aamir will be celebrating Eid by spending some time together with their family and friends. Just like every year, Sanjida took Eidi from Aamir. Taking the festivities to another level, the couple will be watch Sultan.

Asif Sheikh: Bhabhi ji'sVibhutiji, Asif Sheikh celebrated Eid at the sets. The actor gave Eidi to his kids and will spent time with friends and family.

Anas Rashid: Diya aurBati Hum's Suraj aka Anas, took off from his work and flew to Chandigarh (his home town), to celebrate Eid with his family.

ShamaSikanadar: The actor posted photographs on her twitter account where she was seen in festive mood with her family and friends.

Zain: Zee TV's Yuvaan of TashneIshq's fame, flew specially from Mumbai to Delhi, to celebrate Eid with his family. Coincidentally, Zain was also born on Eid, so usually the actor celebrates his birthday on Eid only.

Sehban Azim: The special part of Sehban's Eid is that is mother every year buys clothes for him. This year too his mother couriered him kurta pyjama. He will be celebrating Eid with his industry friends and plans to go out and watch Sultan. The actor will also be preparing feast for his friends.

Faizal Khan: Dance prodigy who got fame due to his dancing skills in DID, will be celebrating Eid with his family. He is super excited about the delicious supper prepared by his mother which includes Sevaiyaan, Sheer Korma, Dal Gosht and Biryani.

Iqbal Khan: After Namaaz, Iqbal gifted toys to his daughter Ammara as Eidi. At night, the actor will have guests at his home and will have a sumptuous Eid feast.