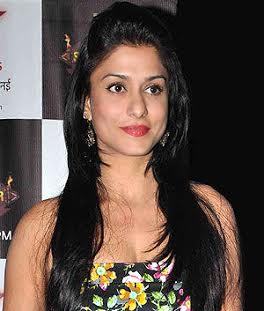 Mumbai: Drama is definitely on a high in Star Plus' Manmarziyan (Swastik Productions)! From Radhika's (Monica Sehgal) futile effort to stop Arjun (Ahem Sharma) and Samaira (Kashmira Irani) from meeting, to Radhika and Arjun developing a strange attraction, the show has been pulling up its intense drama quotient.
And if you thought the accident sequence happening last night was a climax to everything, brace yourself for another major twist.
As reported by a national daily, the good looking and talented Shilpa Agnihotri is all set to comeback to TV with Manmarziyan.
And here we get you the details of the character that she will play in the daily.
Viewers through the flashbacks know that Arjun's entire 'harm Samaira's life' deeds were because her sister Nandini was ditched by Samrat (Mohan Kapoor), Sam's dad. And in the coming days, Nandini will be back in their lives with the intention to revenge for her misfortune.
Shilpa will be seen as Nandini, who was spurned in love by Samrat, leaving her to detach herself from her family. Her young brother had been witness to this heartbreak leaving him bitter.
If our source are to be trusted, When Arjun would take Radhika to the hospital, he will come across Nandini there, leaving him shocked. But before he would be able to meet her, she would disappear leaving him on a quest to get his sister back.
Stay hooked for it will begin from tonight!
By: Siya Agarwal