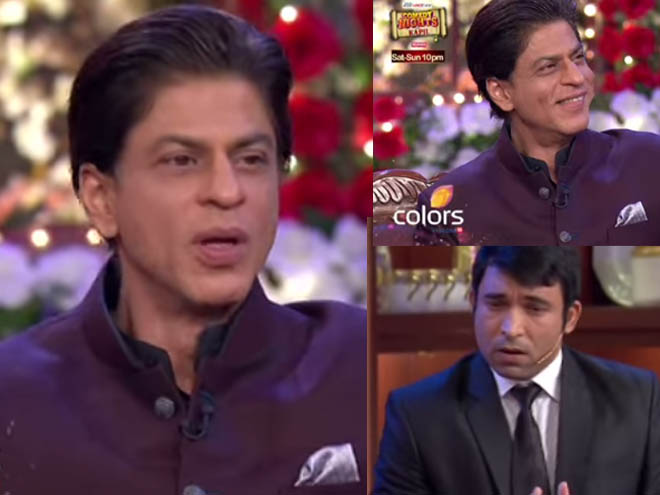 Mumbai: Mimicry artists are mostly respected by the artist but it's an alarm for the artists who are fond of Shahrukh Khan Mimics, as today when Shahrukh Khan reached the popular television show Comedy Night with Kapil Show for promoting his upcoming movie "Happy New Year" and when one of the artists at the show mimics him on the stage.
In relation to this SRK said, I never say like people copying me as I never do things like that. This is not the first time when we had seen SRK at Kapil's show. Earlier, actor was seen for at the time of Chennai Express promotions.
When Shahrukh Khan got upset over the artist he throws his photograph on the set and even he didn't accept the sorry of the actor.
On Location: Farah Khan, Abhishek Bachchan, Kapil Sharma and many other actors were present but everyone fails to control his anger.
Watch Pictures from Television Show " Comedy Nights with Kapil"
Watch Video
https://www.youtube.com/watch?v=RZU0o5uCJug&feature=player_embedded