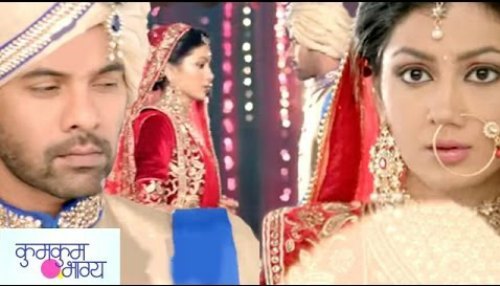 Mumbai: "Kumkum Bhagya" is one among the top television show of ZEE TV and the chemistry packed with sweet moments between the lead character Abhi and Pragya has always been loved.
As per the updates, Abhi and Pragya will face a new twist in the show and it has been reported that Tanu will finally be a successful one in parting the two away.
We all know Tanu, who is Abhi's girlfriend and it has been reported that she is planning to disclose the fact that she is expecting Abhi's child.
Known to all that Dadi has sent Abhi and Pragya to Pune to give their relationship a second chance but there also Tanu would be present to keep Pragya away from her 'Rockstar' hubby. Lets wait for the updates and BollywoodDhamaka.in will soon get back with more updates and information.