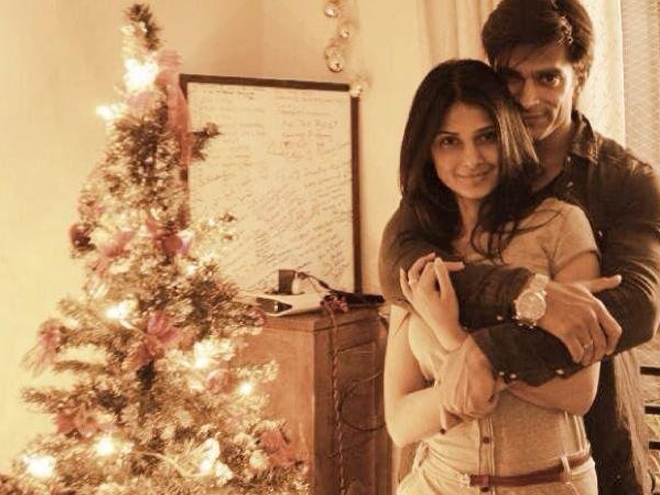 Mumbai: Karan Singh Grover and his wife Jennifer Winget recently appeared in a television show Holi Special, Masti Gulal Ki function the couple was seem very close and some of the pictures were published online but with a very different captions i.e. "KARAN SINGH GROVER" grabbing extra attention by kissing wife Jennifer in public!
Karan Singh Grover is a very popular actor and has recently left the popular show "Qubool Hai" and his exit from the Television show made his fans very aggressive and the social networking website was flooded with lot of messages.
While, the actor has a very high popularity graph and according to the Google search finder BollywoodDhamaka.in came to know that the actor is not only popular in India but in other part of world including Pakistan, Bangladesh, United Arab Emirates, Romania, Canada, United Kingdom and other part of world.
Well the recent released pictures stating that Karan Singh Grover using wife Jennifer support for gaining popularity seems very wrong as in an another report it has been revealed that Karan Singh has more search than wife Jennifer in the search engines.
As per the sources, Karan Singh Grover seems to be an extra ordinary actor and this would be the reason for fans to get attached with him. Along with this KSG very rarely interacts with people either on a phone call, message and most important he is not active in social networking website.
Well we got another picture of the couple here please have a look: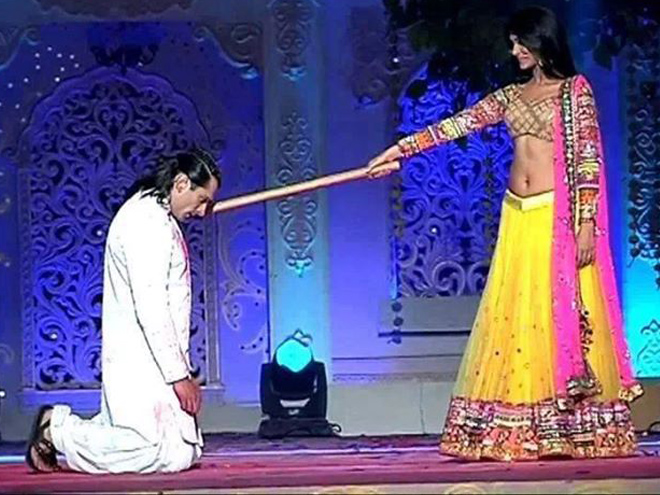 In this picture it looks like that KSG is at his wife Jennifer Wingets mercy and will not survive without her popularity. The message came out of the published report can move any wife's collar UP in the sky…lolz.
This would have been the condition if it would had happened with any other popular couple but its Karan Singh Grover and Jennifer who know each other and understand the things. We wishes then "All the Best."
Team BollywoodDhamaka.in has a very simple question for the audience – Does Karan Singh Grover really needs anyone' help for popularity or getting shows…?