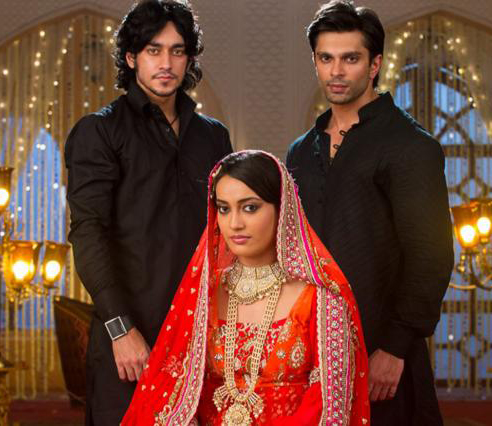 Mumbai: Television Show Qubool hai is locking one or the another headlines with the exit of lead actor Karan Singh Grover and lakhs of Fans are very active on social networking website twitter and demanding to get the actor Karan Singh back in the show.
[BMo_scrollGallery id=3 sG_thumbPosition=bottom sG_images=1 duration=slow gallery_width=600 gallery_height=400 thumbs_width=100 thumbs_height=100 sG_caption=1 sG_start=1 sG_loop=1 sG_loopThumbs=1 sG_clickable=1 sG_opacity=40 sG_area=200 sG_scrollSpeed=2 sG_autoScroll=1 sG_aS_stopOnOver=1 sG_diashowDelay=0 sG_followImages=1 sG_responsive=1 ]
While, this time Surbhi Jyoti, the lead actress of Qubool Hai has openly revealed that she is also missing Karan Singh Grover and on the other hand she requested audiences to give Raqesh a chance to play Asad. While, the don't want it that is very clear seeing the daily social posting and the videos available across Youtube where Fans are blaming Zee and other official.
Surbhi said,"I've been on sets with Karan for 12 hours a day for one and a half years. If his absence pricks anyone, it's me. It's all the members of the Qubool Hai team. Karan and I had been a chemistry set as Zoya and Asad, and now it will have to be rebuilt between Raqesh and me. But this decision has been made, and it can't be changed. Honestly, it is the most difficult for Raqesh than anyone else."
While, a well know news website has organized a poll and 90% of the people were with Karan Singh and want him back in the show.
Well, looking at the demand Zee officials should have a look and they should listen to their long chain of FANS…