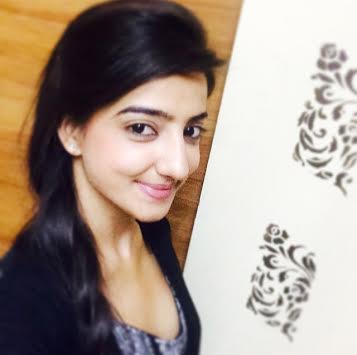 Mumbai: The hot and sexy chic seen as Paridhi Jigar Modi in the popular star plus show Saath Nibhaana Saathiya has been always in talks for her beautiful and gorgeous looks. So we tried to share her secret beauty tips getting connected to her.
What are the secrets behind your beauty?
Answer: I always try to get home remedies. I apply the mix paste of Besan, Turmeric, Multani Mitti and Neem Powder. White portion of egg is good for skin. Every morning I eat apples and drink a glass of fresh coconut water. I avoid oily food. I always prefer to eat healthy food. I am hardcore non vegetarian. According to me whatever we eat will reflect on our face."
How you protect yourself from sun and pollution?
Answer: Whenever, I go out in sun I just apply sunscreen lotion. Because of busy schedule I don't get time to go beauty centers. I try to go for spa as time permits which helps my skin to get relaxation. Soo that I overcome the pollution and look fresh. I try to get cleanup whenever possible. I feel seven hours of sleep is compulsory for fresh and good skin.
What about makeup, Does it affect your skin?
Answer: I always use branded makeup for my skin, either MAC, Color Bar or Naked. When I don't shoot I don't put makeup. That particular day I just clean my face and apply home made pack. I always avoid chemical products. One should always remove the make up before sleep.
In the end she said, "one should always stay happy to stay healthy. Basically if person is happy automatically that will come in face. Stay healthy, stay happy and think positive always."
she concludes telling, "Beauty isn't about having a pretty face. Its about having a pretty mind, pretty heart and pretty soul. "