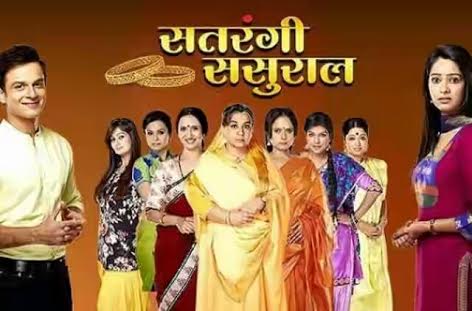 Mumbai: It's been a hard day for the cast and crew of Zee TV's Satrangi Sasural (24 Frames) yesterday, with an unexpected fire breaking out on the set, at a peak hour of shoot.
Yes, but thanks to the Almighty, there were no casualties owing to the fire breakout. It is believed that a bulb burst caused the power fluctuation, which triggered fire on one of the chandeliers, which eventually spread all over. With a sudden panic striking, the cast and the unit thankfully managed to get out of the set, while the fire brigade was called to extinguish fire.
When contacted, Producer Bhairavi Raichura told us, " Yes, there was a fire breakout, but fortunately, there was no casualty. Namita (Producer) was also there on the set when it happened, and safety measures were taken immediately. Yes, there's a damage to the entire lighting arrangement and other properties, but the damage is not major."
Certainly, time for a prayer, thanking the Almighty!
Keep reading for more updates!