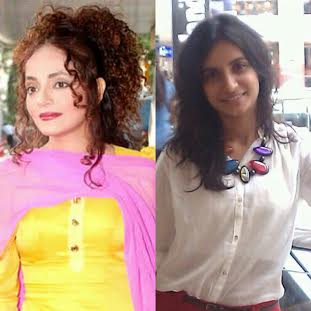 Mumbai: The two most beautiful and gorgeous girl who proved daughters are not less then sons. Today they are responsible and self stand personality because of their father and self hardworkings.
On screen they played daughters of Anand Mathur (Ashok Saraf). One was funny and immature beauty without brains and the other was tom boy bold and tough acted to head gangsters. Hopefully now you remember Sweety and Kajal of evergreen television show Hum Paanch. Today on the occasion of father's day they are with us to wish their real life dad.
RAKHI VIJAN : My father is my hero. I haven't seen God but I have seen my father. Everyday is father day in my life not a specific day I need to celebrate with him because each day from my morning tea to dinner is incomplete without my father. My father is my life line can't think of life without him. Thank you papa for everything you did for me. I love you. Happy Father's day!!
BHAIRAVI RAICHURA : Fathers are heroes without six pack abs still handsome..Fathers are teachers without books still most effective..
Love you Dad.. You played with me..you sang with me.. you studied with me..you recreated your life cycle with me..no frowns..no complains..all with just an affirmation..Thank you dad for letting me be..Happy Father's Day !!