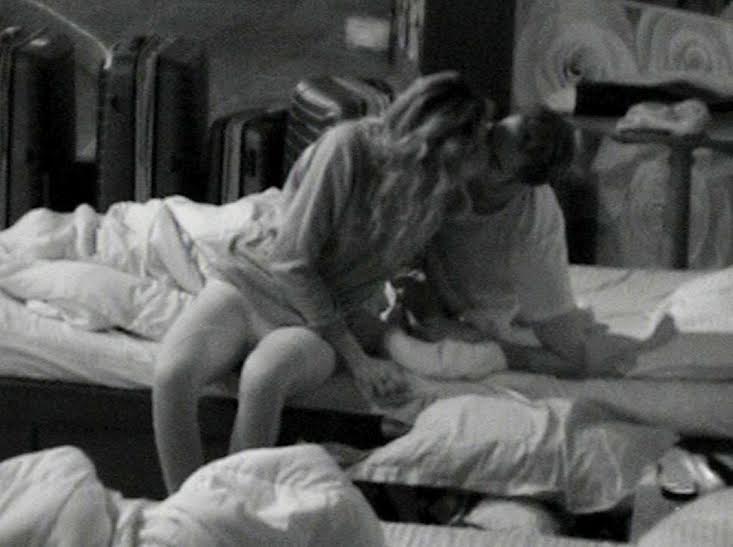 Mumbai: Ditching her "boyfriend" in the outside world, Bigg Boss Halla Bol housemate Karishma Tanna established her liaison with Upen Patel by flirting, romancing and even kissing him on the reality show this week.
Forming relationships is not new in Bigg Boss. But the way Karishma Tanna went about it, raises questions. Karishma scornfully rebuffed Rahul Mahajan's moves and went on to humiliate and insult the chap when he jokingly flirted with her. Her main reason was, "I have a boyfriend outside."
But tables turned the very next day, with Upen Patel re-entering the show. Throwing caution to the winds and her 'boyfriend' out of the window, Karishma changed almost overnight and ended up 'falling in love' and smooching him on national television in just four days of a flirty courtship.
"Karishma is a sweet girl, and she could have handled the Rahul Mahajan episode in a dignified manner. The only reason she gave Rahul for not responding to his playfulness, was that she had a boyfriend outside," points out Rahul's publicist Dale Bhagwagar.
Co-incidentally the Bollywood PR guru has also interacted with Karishma before she stepped into Bigg Boss, and has even handled the publicity for Upen Patel during the actor's initial years in India. "There wasn't any need for Karishma to be stinging about Rahul or try to humiliate him during a fun task," adds Dale.
True! The lady made such a big deal with Rahul, of having a "boyfriend" outside… and then, before one could blink, she mercilessly snubbed him and belonged to Upen. That is so hard to digest.
So much so, that even Rahul's estranged wife Dimpy Mahajan, couldn't help, but exclaim, "Ab aayee na sachchai saamne!"
But inspite of Karishma insulting Rahul, he asked an outraged Dimpy to let go of her. "That's what sporty gentlemen are made off. Behaved like a true winner," boasts Dale. We can hardly dispute that.