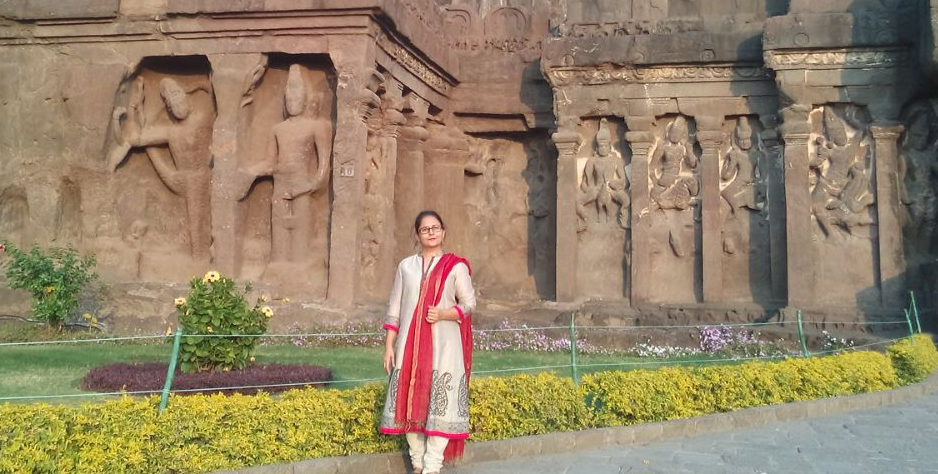 Mumbai: No where in the world any one would've imagined that there is a hidden treasure chiseled out from the solid rocks when the mighty kingdoms where busy in building the unparalleled forts and palaces.
One of the most astounding discoveries in the past decades is the hidden treasures of Ajanta and Ellora caves. Ajanta and Ellora Caves are fine specimens of ancient architectural heritage of India and the expertise with which these rock cut caves are sculpted, painted, carved and chiseled out and the sheer magnitude of creativity is awe inspiring.
Located deep in the inner fold of the Sahyadri hills in perfect isolation from the chaos of daily life, these caves are fine repository of ancient Indian art and symbolize perfect harmony among different religious faiths. Ajanta and Ellora caves become eye candy for every researcher.
Recently Classical Dancer Vijayshree Chaudhary and her team visited Ajanta and Ellora cave for the study of classical dance. Here she had a glimpse of The Vishvakarma caves which are both a Chaitya and a Vihara, with a seated Buddha placed in the stupa. Its two – storey structure that sports a colorful pageant of dwarfs, dancing and making music.
Vijayshree Chaudhary said, "The art work in these caves is representative of three different religious faiths- Hinduism, Buddhism and Jainism and considered as fine specimens of ancient Indian art. Me and my team learnt a lot from the Ellora caves and very soon we will be seen using different steps in our classical dance.
Vijayshree Chaudhary was born in a musical family where in her father Pt. Nand kumar Bhatlowande was a renowned tabla player. She went at a tender age of 16 to Kathak Kendra under the tutelage of Pt. Birju Maharaj wherein she got initiated into the Lucknow gharana.