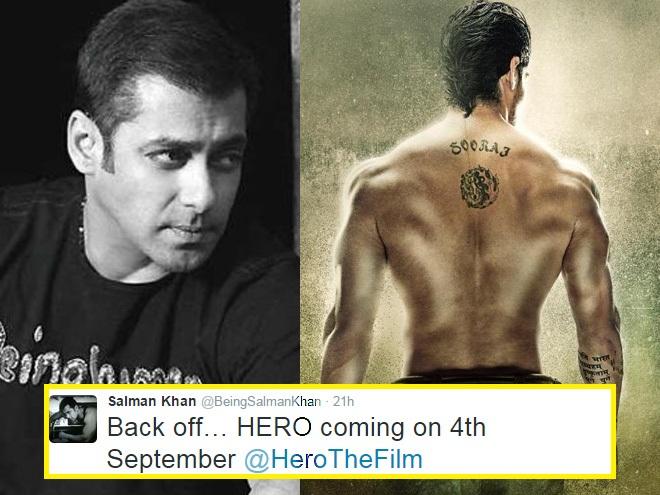 Mumbai: Bollywood 'Bhai' Salman Khan has been under media talk in relation to the upcoming movie Bajrangi Bhaijaan and along with this it came under talk that the actor is planning for marriage. Well, it seems that still Salman is planning to get a girl of her type.
Well, along with this latest buzz is that the actor Salman Khan who has really helped lots of actor in their career is now a days actor is taking care of Aditya Pancholi's son Sooraj Pancholi. As soon we are going to see the actor in remake movie 'Hero'.
The official poster oft he movie has been released and Salman Khan's eye made it trending in the industry by making a tweet for him.
Salmna Khan said, "Back Off…HERO coming on 4th September @HEROTheFilm."
It seems to be a good opportunity for Pancholi, as he got the best publicity for the film and let's see what people say about his acting in the movie.