Mumbai: Bollywood and politics has a very close relation, as the movie can get lots of benefits from the leaders if actors are in their good list. Recently, we have seen Bollywood movie 'Bajrangi Bhaijaan' got tax free in Uttar Pradesh because of Akhilesh Yadav and this time Delhi Cheif Minister Arvind Kejriwal has been noticed supporting a Bollywood upcoming movie Masaan starting Richa Chadha.
As per the latest updates, Delhi Chief Minister Arvind Kejriwal praises Richa Chaddha for her upcoming movie 'Masaan' and along with this he said one 'must-watch.'
Well, the main things that may shock the people are was that Cheif Minister Arvind Kejriwal was not alone when it was meeting Richa Chadha and Masaan team. We have also seen other important members of the Aam Aadmi Party.
In the picture you can see AAP member Kumar Vishwas take selfie with the Bollywood actress Richa Chadha and along with this it has also been informed by the close sources that the Masaan team member also had a conversation with Delhi Chief Minister Arvind Kejriwal to make the movie tax free across the state.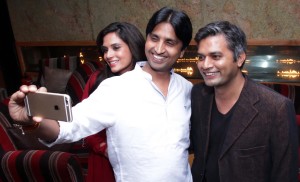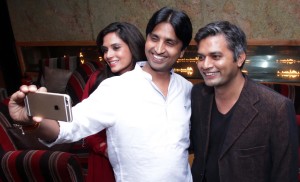 Well, till date no official confirmations have been made and let's wait for the update and keep surfing BollywoodDhamaka for more updates.