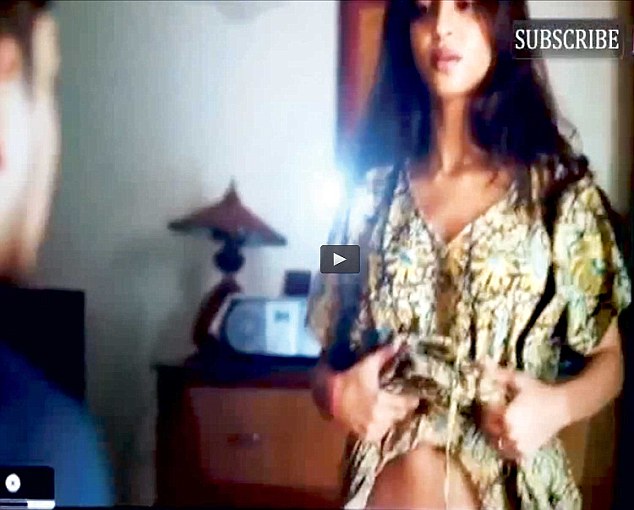 Mumbai: Bollywood actress Radhika Apte has locked the media attention just after the release of her nude video over social media websites and other internet messengers. Actress Radhika Apte has worked for many Bollywood movies like Badlapur and hunter, the role played by the actress was quite hot and bold but after the controversial video things have completely changed for her.
In the video, actress Radhika can be seen removing her dress and showing her private parts to a person sitting opposite her. It has also been added that the Radhika's video has been removed from some of the Youtube channels but still the clip is available on different websites.
Along with this the video has also became a part of porn website directory.
It has been updated that this video clip is a part of a short film titled 'Prada' which has been directed by director Anurag Kashyap. The short film has been released in New York
In relation to this director Anurag and actress Radhika is very upset and it has been informed that the clip would have been released online by a crew members.
Well, the short film has got wonderful publicity with Radhika Apte's nude video and who can decide that this video leak is a part of promotional activity of the short film or it is seriously a leak. As the picture quality of the video leaked in the industry is very low and it can easily be seen that the video has been captured by a mobile phone from a video playing on a screen.
The video has leaked and it was a part of short film which was released in New York but before the release in India the actress and short film got a wonderful viral promotion. This can't be said that the video leak was a planned incident or a serious issue.
Actress made a statement during a conversation with a media person, "I saw it and laughed it off because it is really funny… I am really busy. I can't waste my time doing that. My family and I never get affected by any of these things. So it just doesn't bother me."
It shows that the actress is happy with the publicity, what next to say!
https://www.youtube.com/watch?v=khAlt-DuktM