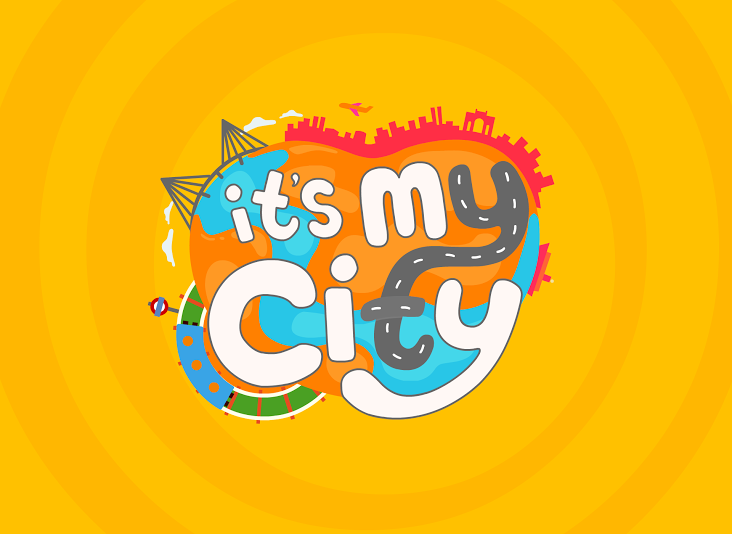 For the very first time a unique association with international superstar and Bollywood's leading actress Priyanka Chopra. nexGTv, Fluence and Priyanka have come together to create 'It's My City' an original 14 part mobi-series about four girls on a journey of life, love and lunacy in the big city of Mumbai!
This bi-weekly series will be available on the nexGTV platform.
'In My City' will be created by nexGTV and Fluence as a 14-episode original content series that revolves around the everyday lives and struggles of four young girls – Manika, Sonali, Tina and Nikki – living together in the same flat in Mumbai. Mirroring the reality of our everyday lives, the series captures the highs and lows, trials and tribulations, ups and downs of these girls as they set out to achieve their dreams and conquer the world. Captured in a light hearted fashion, this sit-com, also offers a unique, real, insight into the lives of Indian girls staying away from their families in the city of dreams… Mumbai. It captures their struggles and success with ambition, careers, faith, friendship and romance. In her inimitable style, Priyanka Chopra appears in and as herself assuming the mantle of an official landlady, unofficial guardian and protective friend.
Speaking in her capacity as Mentor and co-producer of the show, Priyanka Chopra said, "Digital is the new frontier of content and I'm diving right in! It's a super exciting world in which I find myself equally fascinated with and immersed in completely. At Purple Pebble Pictures, we're geared towards the unconventional; always looking for the next generation of talent and ever ready to break new frontiers and in many ways 'It's My City' is a perfect platform for making all that happen. I'm excited to be embarking on this journey with such amazing partners…nexGTV who not only have created a robust platform for mobile entertainment but have also made a firm commitment to creating and delivering quality, original content. I'm thankful to Fluence and Endemol-Shine India for being such a formidable force and co-producers in our maiden digital venture.