Mumbai: With so many natural disasters and plenty of illiteracy world over EMERGESES a man KiranKreer who has a golden heart and noblest of intentions to reach out the most remote places in Asia to #GiveThemLight and now #GiveThemLove . Most disaster hit places are taken care off by many NGOs but they always tend to forget the outskirts and remote villages and their Occupants but that's where this one man Called KiranKreer reaches out and goes an extra mile to reach these people.
A professional photo journalist who left his steady job and income to be able to do charitable work is commendable. Hope just as he has reached out to these people, some of us can reach out to him and help him do the good he has chosen to do.
Below we share some of his post, pictures and quotes

"I met this kids yesterday at a small fishing island called Baligiuan Island, it's located three hours off the coast of Panay. It's an island with about 300 families, living with no electricity since the typhoon here.
They were too shy to talk, so I asked the mother how many of them live in these conditions, she replied, "It's eight of us Sir." Eight in a family, living with only kerosene lamps as night light for dinner."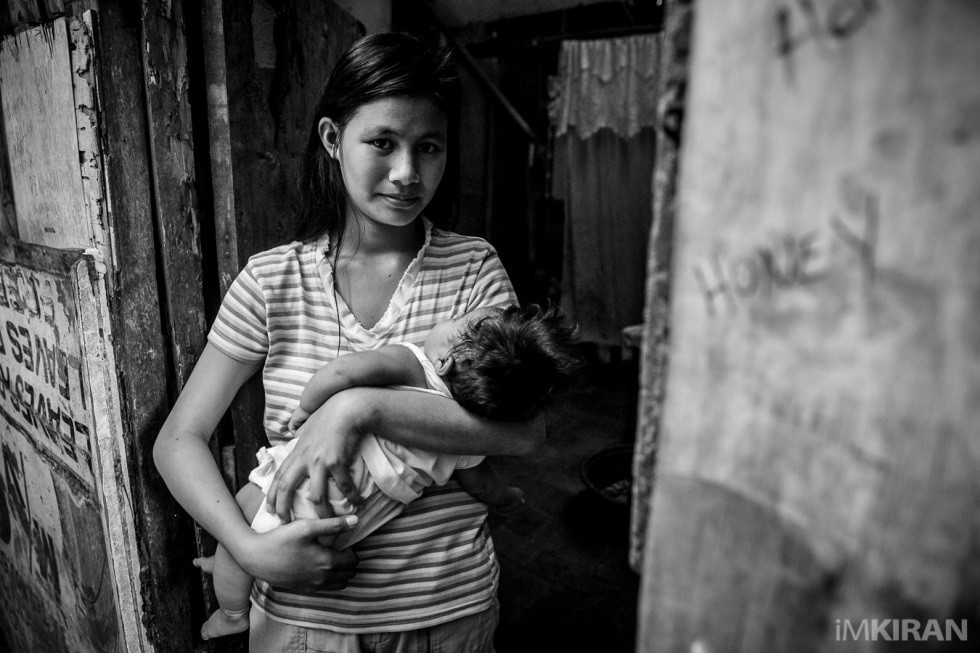 I started this journey in Philippines as a relief aid volunteer last year and since then I have met many families that are still living in poverty with no assistance from any organization.
In my adventures as a photojournalist, I get myself into the deepest areas, local slums and tribe villages, at times I wonder how I end up in this locations, hence I get direct access to this families that share their stories with me. Some of who have been left out and others who are unheard of.
I figured why not help this families since I found them, since they allowed my into their homes. Why should I only hear their stories, photograph them and leave. Why not do a little more. Give something back before I say goodbye. Give some love back, one family at a time.
Here's an idea, a new project … 'Give Them Love'..as simple as it sounds, with every portrait (selfie concept) of this individuals, families, children and those I find, I will tell you a little about them. Portraits with their voices, telling you what they need. We would then raise funds together to help with their needs. One family at a time, one child at a time. Help with anything we can, from the most simplest things to the most sustainable projects. Give a little, share a little… love a little.
This is where you do something. Donate for these individual, these families.. I would tell you what they wish for or need, you can support as much as you wish, and I will buy the items, plan the projects and get it done! SHARE this out if you are with me on this new journey…
Please Check out these pages and decide how you would like to participate. Cash, Kind or Energy….
https://www.facebook.com/iMKIRAN.community
https://www.facebook.com/kirankreer?fref=ts