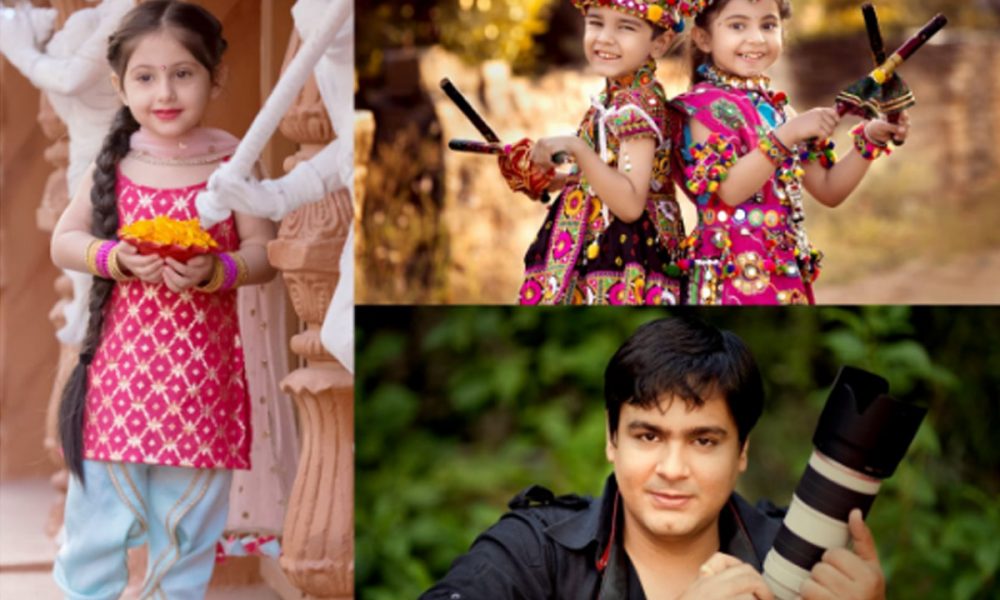 Saurabh Panjwani is ready with his modern lenses to execute different forms of photography for the most important festivals of Diwali, Navratri and others.
Shoots in indian themes, like making kids wear dandiya outfits for Navratri and kurta pajama, ghagra for Diwali, have been planned to capture the richness of the festivals.
While people are more concerned about selecting attractive outfits for their children, these photoshoots can prove beneficial for parents to select the most trendy and customised outfits for their wards.
Uniqueness and creativity of concepts for photoshoots, featuring kids, have made Saurabh Panjwani immensely popular on social media platforms like Instagram.
"When these small kids wear traditional fusion dresses for our shoots, we get a lot of appreciation on social media. I'm an Indian, and I love to celebrate all the festivals, irrespective of any religion, be it Makar Sankranti, Holi, Eid, Onam, Lodi, Christmas etc. The big festival season of Navratri and Diwali is very special for me personally because these are the festivals of colours, lights, food etc," said Saurabh Panjwani.
Indeed, Navaratri-Diwali festival season celebrates victory of virtue and righteousness over evils. Saurabh Panjwani added that the festive season is so different and unique that all the negative energies go off with the lights all around.
Memories can be cherished forever with just one click and Saurabh Panjwani is eager to make that happen!