Mumbai: Handpicked and Curated super shorts including Vikramaditya Motwane's story as part of Jamuura's first feature "CHAAR CUTTING" to release on May 29 through PVR Director's Rare
Thanks to the films like Bombay Talkies, short films are fast turning into the much-preferred medium for emerging filmmakers to tell their stories. While YouTube was the only channel available earlier to market these films, things are fast changing with PVR putting its weight behind inspiring short films and helping it get a theatrical release.
Jamuura in association with Celebstall is releasing their first feature film, "CHAAR CUTTING" a compilation of four short stories of different genres – thriller, drama, love story and comedy, in theatres on May 29.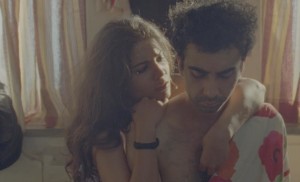 The four shorts featuring in Chaar Cutting are Skin Deep (written by Vikramadiya Motwane of Lootera and Udaan fame and directed by his assistant Hardik Mehta), Blouse (directed by Vijayeta Kumar), Manila Running (directed by Anuj Gulati), and Bawdi (directed by Vivek Soni).
The film will be releasing in Mumbai, Pune, New Delhi, Bengaluru, Kolkata, Hyderabad and Ahemdabad through PVR Director's Rare.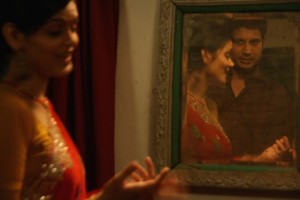 Hardik Mehta's Skin Deep is about how an excited young couple's first 'adventure' of wanting to make love, is tested, when the guy discovers the extra piece of foreskin that causes hindrance in making love. What happens when he decides to undergo circumcision is to be seen. Aiti Vasudev and Naveen Kasturia of Suleimaani Keeda fame play the leads in this quirky short film.
The movie has been screened at multiple international film festivals including, River to River Florence Indian Film Festival, Italy , Extravagant India, Paris, Indian Film Festival of Los Angeles, Los Angeles, New York Indian Film Festival, New York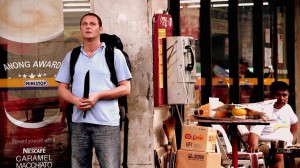 Directed by Vijayeta Kumar, Blouse is a quirky tale that revolves around Shyam getting the perfect blouse stitched for his beloved wife Roopa from the famous Babu tailor. The only predicament is Shyam lost the sample blouse piece of his wife and Babu asks him to ogle at the bosoms of other women to get tentative measurements that would suit his wife. The film produced by Ranjan Singh stars Sumeet Vyas (English Vinglish), Imran Rashid, Ronjini Chakraborty and Preeti Sharma in the lead roles.
The film which was an official selection at many prestigious international and Indian film festivals including Indisches Film Festival Stuttgart, Chicago South Asian Film Festival, Florida Film Festival, Dallas-Fort Worth South Asian Film Festival, Ascona Film Festival, Switzerland, Festival de Contemporary Cinema, Kathmandu, Mumbai Women's International Film Festival, Bangalore International Short Film Festival, Jagran Film Festival and won the award of Best short at New York Indian Film Festival, Best Script Jaipur International Film Festival.
Anuj Gulati's Manila Running will see the central character Jacques caught in a quagmire of predicaments in Philippines where he has landed to get himself an operation that he is too shy to talk about. The movie has already been screened at many prestigious international festivals and was awarded the most prominent ones being Recognition of Achievement in Directing, Producing, Acting, Editing & Location Sound in 2012 NYU First Run Film Festival, Singapore.
Written and directed by Vivek Soni, Bawdi revolves around drought-hit village and explores the plight of the water-starved villagers made worse by the arrival of a cola plant. As the situation grows bad, villagers start getting their daughters married outside their cursed village. Victimized by nature and circumstances, a young couple in love embarks on their arduous struggle to get married.
Bawdi which stars Priyanshu Painyuli, Sonal Joshi, Uday Chandra in the lead roles was screened at more than 10 international and India festivals including Clermont Ferrand Film Festival 2013, France, 10th Indian Film Festival Stuttgart, Germany where is was nominated for "Best Short Film" & "Audience Award", 15th Tel Aviv International Student Film Festival, Israel, Ca' Foscari Short Film Festival, Italy 2013, Mumbai International Short Film Festival, Delhi International Film Festival 2012 where it won "Best Student Film", 6th International Documentaries and Short Film Festival of Kerala, Pune International Film Festival 2013 where it was nominated for "Best Cinematography" and "Sound Design".
Munish Tewari, the founder of Jamuura, an online platform that is spearheading these four films says, "Short films are not widely considered as an option for entertainment yet. However, we believe that this is an extremely potent medium to bring out the many brilliant stories, which don't require substantial resources and 150 minutes to be effectively created and consumed. Our aim is to create a bridge between the new generation of storytellers and audiences, through a collaborative and transparent system, which safeguards the interest of the filmmaker. With Chaar Cutting we have tried to put together 4 entertaining films we believe the viewers will enjoy."