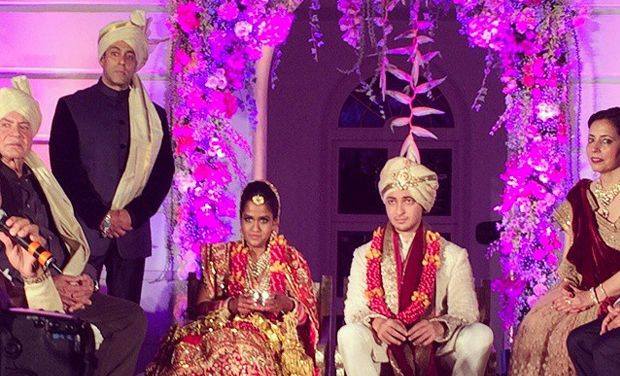 Mumbai: The big fat Indian wedding ended with an emotional speech by the bride. Salman Khan's sister, Arpita Khan tied knot with boyfriend Aayush Sharma at Taj Falaknuma Palace in Hyderabad.
According to a leading news portal, Arpita got emotional while she had to deliver the speech to her family members on the occasion and requested Bollywood actress Priyanka Chopra to convey her message, while the actress read out Arpita's lines which said "I am the luckiest girl to be brought up in a family like mine. Sohail bhai and I shared the same room until he got married, he's like a friend to me.
Arbaaz bhai is like my guide, he always told me what's good and what's bad. Salman bhai though, has the biggest heart. For him, I can do no wrong. Everything I did, he was there to support me."
Her parents and the entire family was thanked and were overwhelmed by the speech.
We wish Arpita and Aayush a happy life ahead. For more details and news, stay tuned to Bollywood Dhamaka.