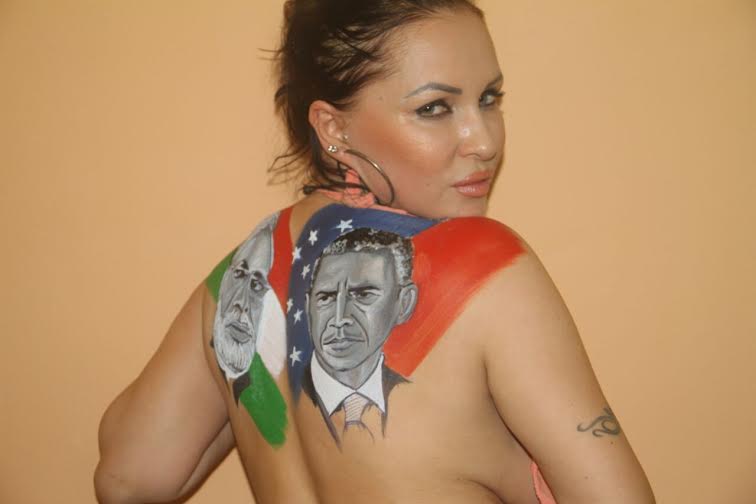 Mumbai: Not only Modi ji all Indian's are very excited at Obama's visit especially for republic day .it is very historical moment for the Indians as it is first time ever when an American president is joining us on Republic day .it will be a great day for Indian history.
As the Whole world is watching for this special moment and expressing their love feeling for both the political superstars Modi & Obama Even an Ukraine actress Natiliya Kozhenevo is very excited for Modi &Obama friend ship the actress expressed love for both political superstars in a different way .She said, "The terrorism should stop worldwide and that ISI outfit should be finished as they are killing innocent people and that Pakistan should stop border confrontation."
However model Nataliya kozhenova belongs to Ukraine but she is very touched with Indian culture and crazy for Modi and his working style. So on this Republic day this actress is gonna to flaunt her body with Obama & Modi pictures.
The model is very excited to take this initiative. She says, " I am not Indian and I am not doing anything for publicity ….it's my love for both countries and specially for Handsome MR.Modi and President Obama who is doing a lot to fight the terrorism."