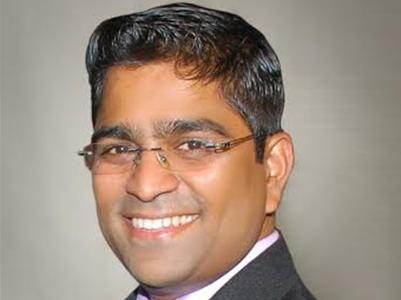 Mumbai: Vikram Kharvi, a marketing communications consultant, Blogger & Founder of Indian PR Forum (India's largest online forum for PR Professionals) was recently awarded with the 'CHANAKYA' Award "Outstanding PR Person of the year' (Jury special awards) for valuable contributions in the area of expertise by renowned hotelier Shri Vithal Kamat and business baron Rajashree Birla, at the recently concluded PRCI Global Communications Conclave held in Mumbai
Commenting on the achievement, Vikram Kharvi, said, "It is an endeavor of every PR professional to create successful campaigns and help brands achieve the deserved image. While doing so he has a silent desire of being recognized for his services, which comes very rarely by his way. Such recognition from institutions such as PRCI will not only motivate young professionals but will only strengthen their commitment to give their best shot at every project they manage. The industry needs more such awards and an urgent need to recognize the hard work put in by the PR Professionals. PR is the most undermined service in the entire gamut of the media business."
With over 17 years of experience in the communications field, Vikram Kharvi's successful career is characterized by his passionate interest in technology, media and emerging forms of communication. He currently heads a business vertical at Adfactors PR, India's largest PR consultancy.
Prior to Adfactors PR, Vikram has held senior positions at Tata Housing, Sampark PR, The Resort and Indian Express Group. He also had his share of entrepreneurial experience of publishing and editing a maritime weekly magazine – Shipping Today for over 7 years.
Vikram enjoys wide industry recognition as an expert on the intersection of emerging media technologies and public relations. He has managed corporate, crisis and product PR and has actively interacted with almost every type of media. Vikram has worked for array of industries and business sectors such as Technology, Education, Real Estate & Infrastructure, Shipping & Logistics, Finance, Media & Marketing etc. He has counselled at the highest levels as well as sorted things out at street level for top brands including Aptech, 3i Infotech, Rolta India, ICICI Prudential Life Insurance, ICICI Lombard General Insurance, Bharati Shipyard, Mumbai SEZ, Ybrant Digital and many more.
Vikram writes extensively on marketing, branding, marketing communications, social media and PR. He also explores these topics on his blog http://vikypedia.in/, India's most read PR blog, his various online presence and by contributing to various other news portals & print media. Vikram has been blogging since 2004 and most notably has founded Indian PR Forum, India's largest online forum of PR professionals. He is passionate about sharing his knowledge on PR and Social media through lectures at various communications institutes across India and by also speaking at various industry forums, events & seminars.
Vikram holds a Master's & Bachelor's degrees in Journalism and Mass Communications. His interests include his family, photography, travelling, of course, blogging.