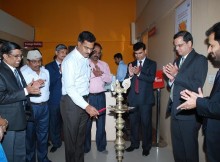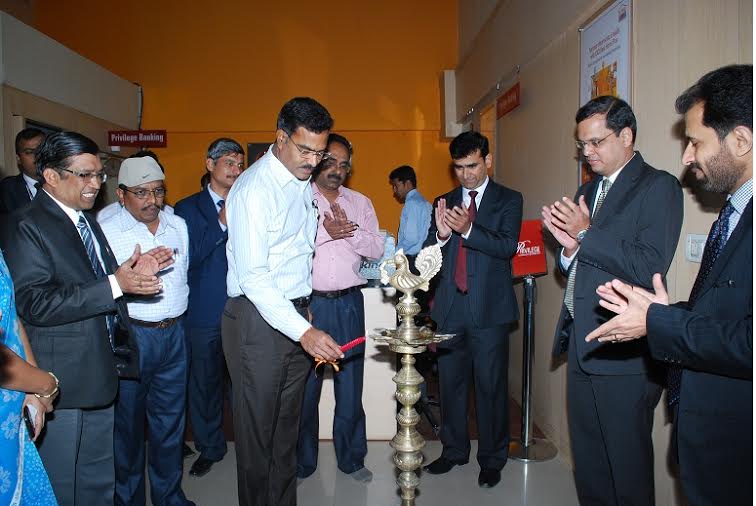 Nashik: ICICI Bank, India's largest private sector bank, announced the launch of a service to collect municipal tax on behalf of Nashik Municipal Corporation (NMC). This unique service will help citizens with accounts in any bank to pay municipal taxes at any of the 14 ICICI Bank branches in Nashik. On payment, they will immediately get receipts issued on behalf of NMC by ICICI Bank. 
Mr. Sanjay Khandare (IAS), Municipal Commissioner, NMC, inaugurated the service at ICICI Bank's Mega Branch in Sharanpur Road, Nashik.
Speaking at the occasion, Niranjan Limaye, General Manager – Wholesale Banking, ICICI Bank said: "ICICI Bank has been a pioneer in providing modern banking solutions, which bring not only convenience for citizens but also enhanced efficiency and transparency, particularly in the Government banking sector. This service was introduced in response to feedback given by Nashik citizens to NMC, where they wanted more avenues to pay municipal taxes. They also wanted NMC endorsement on the tax receipt. We have devised this solution to cater to the needs of the people."
In addition to ICICI Bank branches, citizens can continue to pay municipal taxes at the Citizen Facilitation Centre (CFC)/Ward office of the NMC.
ICICI Bank will also enable:
• Real-time updation of tax collection details at NMC records
• Cash and cheque pick up facilities from CFC
• Reconciliation of collection details on the same day
About ICICI Bank Ltd: ICICI Bank Limited (NYSE:IBN) is India's largest private sector bank and the second largest bank in the country, with consolidated total assets of US $ 124 billion at March 31, 2013. ICICI Bank's subsidiaries include India's leading private sector insurance companies and among its largest securities brokerage firms, mutual funds and private equity firms. ICICI Bank's presence currently spans 19 countries, including India.