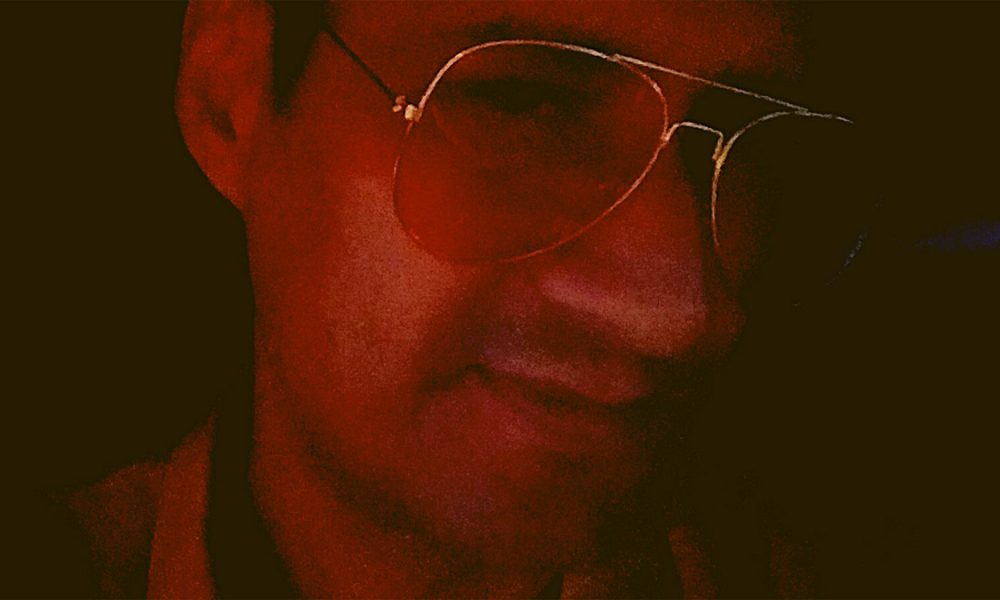 Bollywood PR legend Dale Bhagwagar
In a surprise development stunning the Indian entertainment PR industry, Bollywood PR legend Dale Bhagwagar has been signed by six new PR clients during the Coronavirus lockdown in Mumbai. Moreover, he has managed this without losing any existing pre-Corona-time work.
The Bollywood publicist's PR agency Dale Bhagwagar Media Group has earlier handled the media for industry greats such as Hrithik Roshan, Shilpa Shetty, Priyanka Chopra, movies like Don and Rock On and some 20 Bigg Boss contestants too. Listed among the best top PR agencies in Mumbai, it has served more than 300 PR clients in the last two decades.
Publicize or perish
Popularly known in the media as Bollywood's only PR guru, Dale himself announced the development on social media, posting a bank money transfer screenshot of his sixth new PR client having signed him during the lockdown.
His stern 'publicize or perish' stance gives us an insight into why it is of utmost importance to stay in news during the coming financial crisis faced by the world. Below we present a word-to-word account of what Dale himself wrote on his social media; verbatim:
https://www.facebook.com/dalebhagwagar/posts/10221761242315847
Embrace change
"By the time the #CoronaCrisis ends, a NEW GENERATION OF PROFESSIONALS will be ready and more-than-willing to take over from the current lot. New stars and celebs will emerge, new platforms, new ways of working, new actors, new actresses, new filmmakers, new cinematographers, new choreographers, new singers, new music composers, new photographers, new journalists, new advertising and marketing professionals and even new PRs :):)"
"And all those who have been busy cribbing, or too busy only reading and watching the news, or spending hours at end watching multiple movies, or binge-watching web-series' — they are very likely going to be OVERTAKEN by the new ones even before they realize what happened. The smart ones who keep themselves in news and STAY RELEVANT, will stand a much better  chance of bouncing back, compared to the ones who don't."
Be the new celeb
"A lot many people in the entertainment industry stand to get OUTDATED or simply go OUT OF CIRCULATION or get REPLACED. And for this very reason, the demand for #BollywoodPR is zooming. At least for me. Because celebs want to STAY IN NEWS. And the not-so-famous want to become the next celebs. That is the main reason I was signed up for Bollywood PR by FIVE new clients in the first three weeks of the lockdown."
"People were surprised when I announced it, though I wasn't. In fact I'd say, I was prepared. This week, a SIXTH new PR client (an upcoming actress) has signed me (see attached Money Transfer screenshot for the month). What's more! All my earlier PR clients are intact. Not a single pre-Corona-time client has left. Not a single one. These six are new ADDITIONAL clients."
"People say, I am an exception in terms of getting so much new work during the lockdown. Maybe I am. But mind you, earlier, whenever I have been an exception in my profession, sooner or later it's become a trend. So, I can bet that this time too, PRs getting work during the upcoming financial crisis, will emerge a trend."
"Being a futurist, I shifted to cloud networking way back in 2012, just after the recession then. So when the #CoronavirusLockdown began, while everyone was struggling to adapt to cloud, I felt no change. After all, I was eight years ahead."
Stay in news
"For all those who are bothered about the world's biggest downturn ever, I have three things to say. #1) Embrace change. #2) Stay in news (remember the dictum: jo dikhta hai, woh bikta hai). #3) Or accept that you will soon be replaced by Gen Next."
"Here's wishing #DaleLuck to you all. Good enough? :):) May everyone get out of the lockdown stagnation. May you all turn futurists."