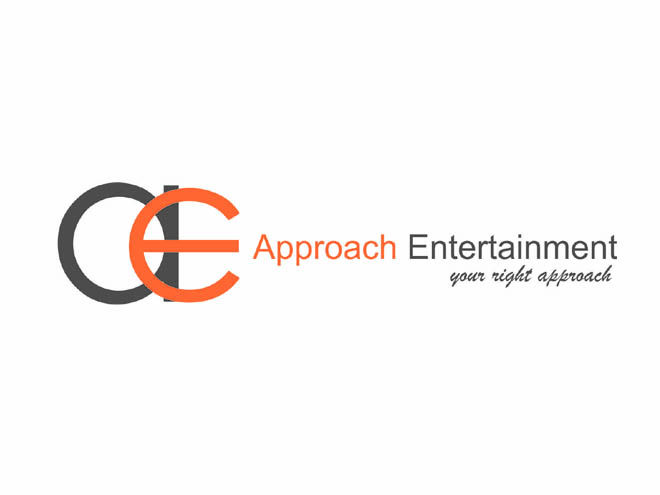 Mumbai: Approach Entertainment, one of the Leading Celebrity Management and Film Productions Company in India has recently signed very popular Thai Singer and Bollywood actress Ann Mitchai, who has recently made her debut in Bollywood film ' Ishq Actually' opposite Rajiv Khandelwal. Ann Mitchai is a popular singer from Thailand who has grown up on a healthy dose of Bollywood films and is a self-confessed fan of Sridevi and Madhuri Dixit.
Ann has successfully made her debut in Bollywood and her role was appreciated by critics in the film. Ann Mitchai is keen on exploring both singing and acting in Bollywood and preparing herself for second outing with a much bigger break in Bollywood. Now on, Approach Entertainment will be managing her career and talent in Bollywood and it incorporates PR, Live Performances, Casting, Brand Endorsements and other talent management activities. Approach Entertainment is India's Leading Celebrity Management Agency with a roster of Bollywood Celebrities, TV Actors, Music Celebrities, Sports Celebrities and Performance Artists.
Approach Entertainment, India's leading Celebrity, Artists and Talent Management Agency will officially handle the portfolio of Ann Mitchai to upgrade it and elevate in the Bollywood Film Industry. Ann Mitchai is a popular Thai Singer in her home town. Approach Entertainment will be responsible to endorse her in the Bollywood Industry for Playback Singing, Acting along with representing her for performances in Live Concerts and Events, Brand Endorsement etc.
Talking about Ann Mitchai, as we know she is a very popular Thai pop singer with few Hits Albums to her Credit. After her first entry in Bollywood through her debut film 'Ishq Actually' Ann is trying to get her foot hold in Bollywood. She is very much fond of Indian cinema and her love for Indian cinema is always seen in her dressing get up inspired from Indian movies and magazines. Ann is a younger sister of well known Thai singer and Drama Actor Chaiya Mitchai.
Ann Mitchai is a talented singer, Dancer and actor as well. She will be managed exclusively by Approach Entertainment for her commercial engagements, be it Brand endorsement, live appearance, or live performances worldwide. Celebrity management company Approach Entertainment will be responsible to look after her talent management and pr stuff which will glow her future in Bollywood industry.
Talking about the sign up, Sonu Tyagi, CEO Approach Entertainment says "Ann Mitchai is an International singer, she has perfect voice and perfect acting skill and we will be using this quality to promote and build up her profile in the Entertainment Sector and Bollywood Industry". Further he added "Her international look and singing talent combined with acting prowess will help her to grow in market, nationally and internationally both. Being a Celebrity Management Agency in India, we are confident that we will make her a big brand in Bollywood"
Approach Entertainment is India's leading and Award winning Celebrity Management and Entertainment Company set up in 2004 with its Head Office in Mumbai and branch offices in New Delhi, Gurgaon and Chandigarh. Approach Entertainment is having specialized units in Celebrity and Talent Management, Films Productions, Advertising and Corporate Films Productions, Line productions, Films Marketing, Events and Integrated Entertainment services.
The company is also foraying into Bollywood Films Productions with its first Hindi film project in 2014. The company will be announcing the film project soon and the work is already going on the script and pre production. The company aims to produce content driven films in bollywood and have a slate of 2 releases in 2014. The company has recently forayed into Sports Celebrity Management as well and have signed up one top Australian cricketer to represent in India.
The fast growing Celebrity Management and entertainment marketing company also bagged "The Bizz India 2010 Award" in Entrepreneurial category given by World Confederation of Business. The company is part of Integrated PR and Marketing Communications group Approach Communications which is having divisions in PR and Corporate Communications, Entertainment, Digital, Rural Marketing and Business Events. Celebrity Management Division of the agency is handling management affairs for Bollywood Stars, Singers, TV Artists and sports Celebrities.