Lifestyle
Sussanne Khan to lend her design expertise to Ashwin Sheth Group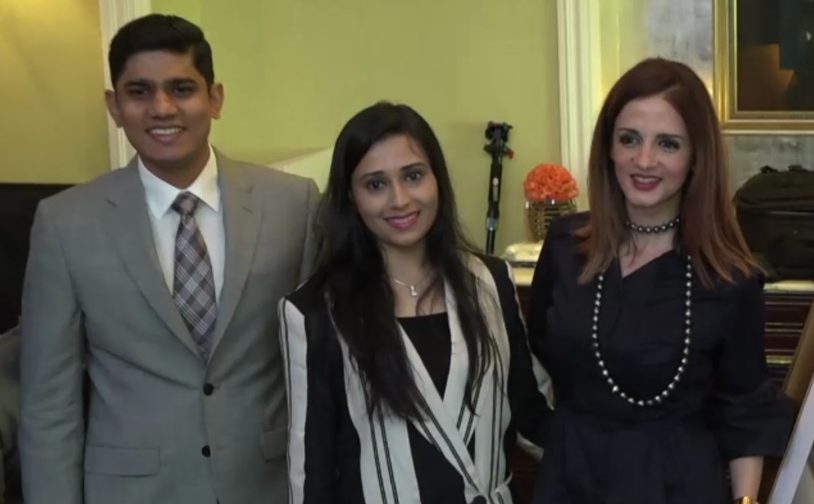 Luxury residences have been booming in the industry and witnessing a soaring demand. With improved standards of living and taste for the finer things in life, it has become imperative to source the best talent to create these masterpieces. To expose residents to the choicest of designs and an opulent lifestyle, Ashwin Sheth Group has partnered with India's luxe designer and founder of The Charcoal Project, Sussanne Khan.
At The Charcoal Project along with a team of Architects, Interior designers, product designers, Sussanne Khan has delivered many conceptual projects in the world of residential private homes, destination villas, commercial offices and model show apartments.
Adding another feather to the hat, Sussanne Khan will lend her design expertise to Ashwin Sheth Group to create luxe spaces with her signature style that is a seamless blend of industrial masculine with feminine edgy chic.
Talking about her association with Ashwin Sheth Group, Sussanne said, "I am very excited to be part of the Ashwin Sheth Group. This one going to be one of the milestone project of Thane city and we are proud to introduce amenities and lifestyle design which we are creating very specially for the families of this beautiful building and development. I think along with Maulik Sheth and Meera Sheth, the vision of what they are wanting to keep in mind and with The Charcoal Project, coming together, it's a great association and we are very excited about converting this into reality"
When asked Sussanne what is most important aspect when she takes up a project relating to interior designing, she said, "I think the feel of that place is really important whether its home, restaurant or a corporate company so, I have philosophy that I need to make sure that whoever is going to be there has to feel very refreshed, energetic and excited so, the important thing about design is that one should keep in mind what are people or families you are designing for and then from that, you keep making the journey of the design style"
When asked Sussanne how this project of her's will different form her other projects, she said, "It will be very new because with this we are trying out lot of new things. We are trying to mix products and we are trying news design for our lighting concept, furniture and objects of art so there will be lot of new design here"
When asked Sussanne whether she is keen to explore her interior designing ventures in terms of geographics, she said, "This is in Thane so it is outside Mumbai. I have earlier worked on projects which was based in Pune and Delhi so we are exploring a lot in terms of geographics and I think by the grace of god, I am very lucky as we have got some very good bank of clients, good people and good families that we are working with".