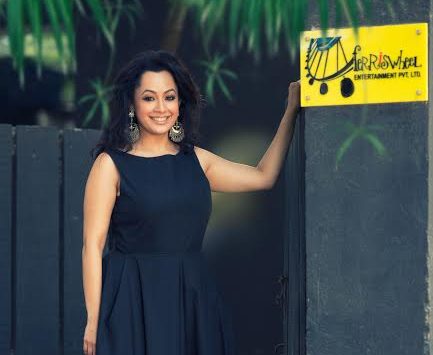 Having a wealth of experience in the global field of music and brand connection, Shubhra Bhardwaj, Founder & Creative Director of Ferriswheel Entertainment Pvt Ltd will be taking her branding expertise to the next level, as she will be attending the mega 'Amsterdam Dance Event' (ADE) held in mid-October this year.
The entrepreneur-art director has over two decades of experience in managing large-scale events in the field of sports, performing arts and entertainment, and she's certainly a name to reckon with. Shubhra specializes in showcasing the rich classical and folkdance heritage of India and their promotion at various national and international festivals, events and productions.
Ferriswheel was born out of her dream of creating a specialized agency to design and execute large-scale events using creative and cutting-edge technological innovation.
Sharing the stage with renowned achievers from across the globe in the panel discussion including Alex Chaykin (APA, US), Shaun Duvet (Ultra Music Festival, South Africa), Bettina Dorn (Warner Music Group, DE) and Zoe Stainsby (Want One, Need One Limited &Mircosoft, GB), Shubhra will be speaking at the Dance & Brands panel explaining her insights about the brand activation at the ADE.
The Amsterdam Dance Event (ADE) is a five-day electronic music conference and festival held annually in the month of October. The shows attract over 3,50,000 people from all over the world to the city, making Amsterdam one of the busiest clubbing cities in the world.
Says Shubhra Bhardwaj, "Amsterdam Dance event is amazing. The vibe. The ideas. The learning. Getting to interact with the world, meeting up the artists and listening to some amazing music. The industry platform for all this and more. It is a pleasure to be here and super fun to be speaking about the Indian market and brand associations.".