Mumbai: Well-known for its watch making excellence, creative design and high quality standards offered at unequalled price points, the famous independent Swiss watch Brand, RAYMOND WEIL strengthens its presence in India. As a Brand deeply involved in arts and music from which it draws its inspiration, the Swiss Brand felicitates the most talented and versatile actress Amyra Dastur, along with the celebrated playback singer of Indian music industry Kumar Sanu at the RAYMOND WEIL Boutique at Palladium, Mumbai, on Apr 21, 2015.
Kumar Sanu is the renowned name from the Indian music industry and is known for his remarkable contributions of music for various hit Bollywood numbers & duets. Kumar Sanu holds an all time record of best playback singer, awarded by Filmfare for 5 consecutive years. He also holds a Guinness World Record for recording 28 songs in a single day.
Young Amyra, reminds you of a power puff girl come to life. sugar, spice and everything nice. And, a dash of craziness, too, of course of the good kind. Dastur started her career at the age of 13, as a model for commercials later she made her acting debut in Manish Tiwary's romantic drama 'Issaq'. Amayra to be seen in her next avatar as a cold, woman cop in, the Bollywood movie 'Mr. X', to be released recently.
In the course of the felicitation, Mr. Olivier Bernheim, President of RAYMONDWEIL said: "We are extremely proud and feeling enthusiastic to celebrate our flourishing presence in Mumbai as we have the most iconic set of names from Bollywood and Indian Music Industry with us today. At RAYMOND WEIL, it has always been our endeavour to cherish and share success. We would like to express our appreciation and seize the opportunity to bestow them with sober, yet elegant novelties from RAYMOND WEIL as a mark of appreciation to their contributions so far in the field of music and films in India".
RAYMOND WEIL's collections reflect both modern innovative design and the traditional values of the Brand while maintaining attractive price positioning. They clearly demonstrate the family understanding of clients' expectations. Consumers will appreciate the wide range of watches offered by the Brand: the very elegant and classical, fully mechanical maestro collection, with chronograph. RAYMOND WEIL recently announced a new product collaboration with Gibson Brands, the fastest growing company in the music and sound industries, combining forces to create a very special nabucco timepiece names nabucco inspired by Gibson which was unveiled last month during Basel world 2015.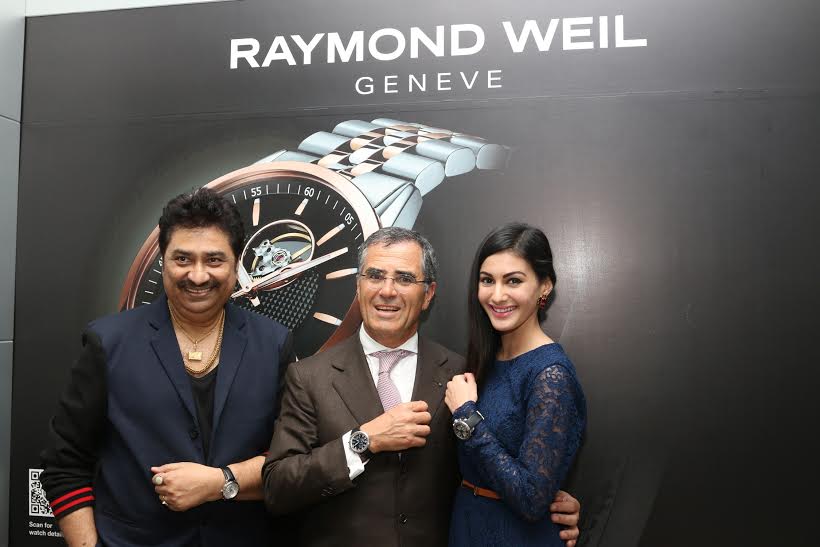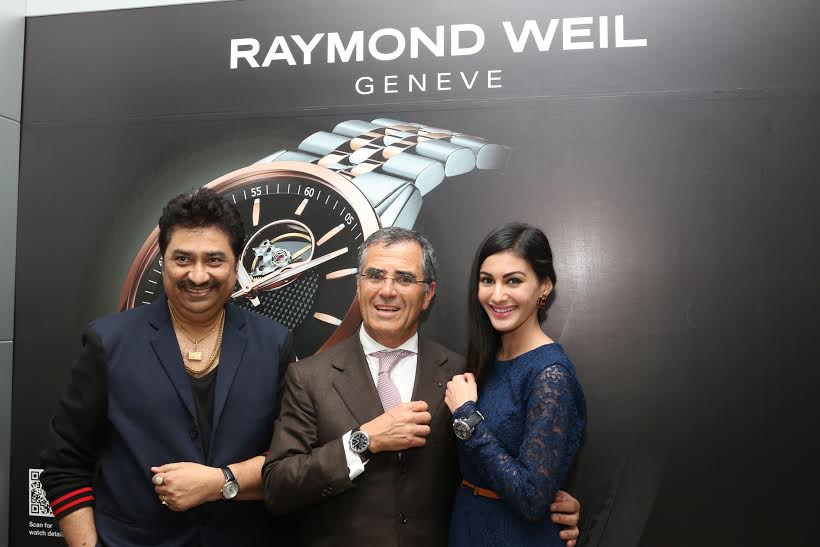 RAYMOND WEIL: Founded in Geneva in 1976, RAYMOND WEIL is one of the last remaining Swiss independent family-owned and family-operated watch making companies. Based in Geneva, home of Switzerland's most prestigious watchmakers and of the industry's topmost expertise in component and material supply, the Brand enjoys a unique position in the exclusive world of luxury with a collection of refined timepieces that embody an elegant and contemporary blend of elements inspiring emotions with both customers and partners.
Music has always been at the centre of the RAYMOND WEIL universe. This is borne out by the names of the Brand's collections — taken from famous operas such as nabucco and parsifal, or with musical connotations, such as maestro or jasmine — and the various musical partnerships RAYMOND WEIL has signed with iconic musical venues, exclusive musical awards ceremonies, live music platforms and music related charities.
Emotions, precision, performance: these are the values common to music and watchmaking that RAYMOND WEIL wishes to share with its clients.
About RW India Distribution Pvt Ltd: RW India Distribution Pvt. Ltd was set up in June 2010 to confirm and realize RAYMOND WEIL's grand ambitions in the country. The primary job of the subsidiary is to expend and continue to increase Brand awareness and presence in India, with many distinctive points of sales, carefully selected for their quality, location and reputation, and with exclusive boutiques for an absolute RAYMOND WEIL experience. The Brand initiated its first exclusive RAYMOND WEIL boutique in India in Delhi followed by Chennai with shop in shops in Hyderabad and Pune earlier this year.