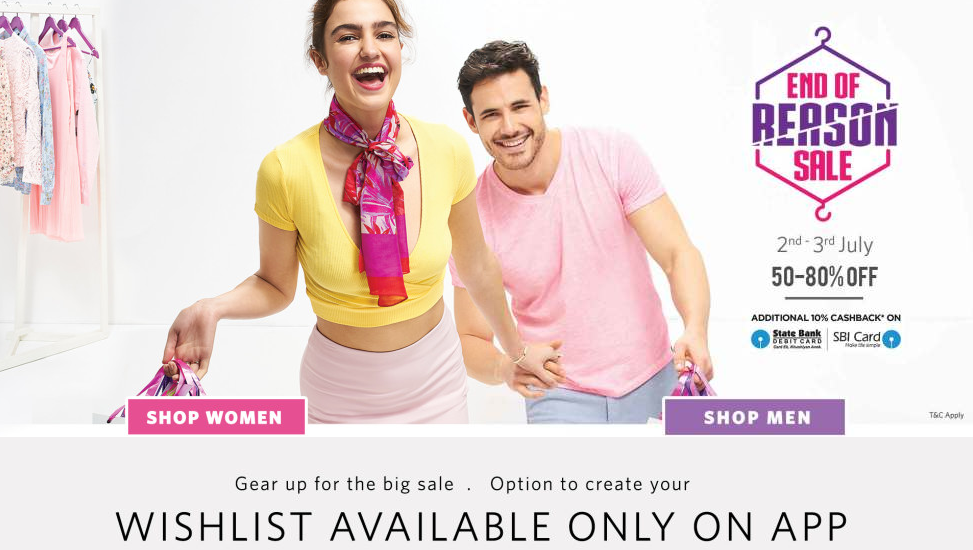 People in India is not ready to sleep not because of any festival but for the country's biggest online shopping sale by Myntra.com.
This time Myntra has opened the Wish List and Checkout option for the customers with an aim to build more trust among the customers. This option is only available on Myntra ios, android mobile applications.
Myntra midnight fashion sale will start in few minutes at 12.00 AM.
Muntra fashion sale can be checked from desktop and mobile application also.
Well, get ready and check your internet speed for Myntra fashion sale.