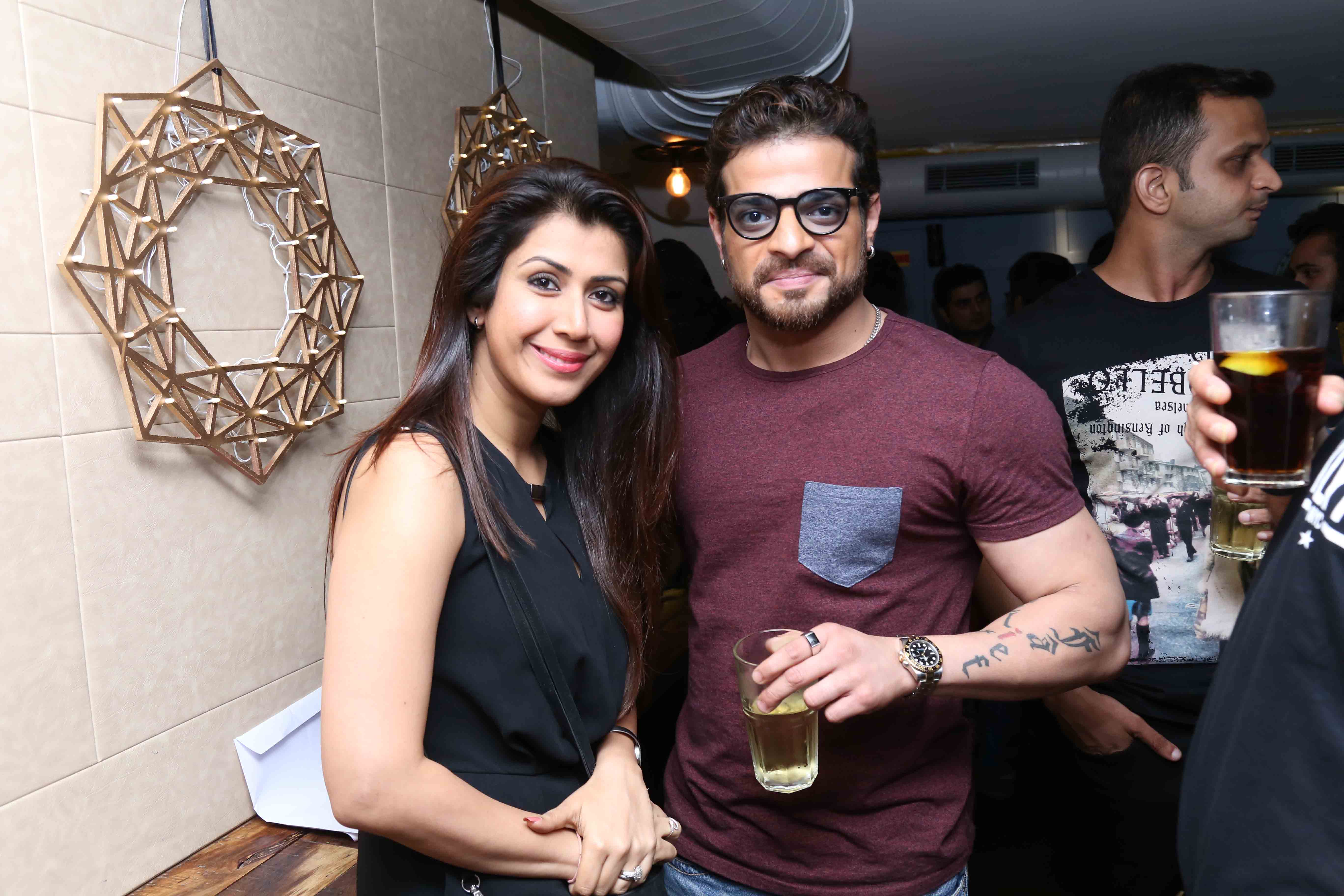 Mumbai, Retro-Only, Bar 'Door No.1'
Mumbai witnessed the grand launch of 'Door No. 1' – the new, funky, hot party-spot in town! With Twitter celebrity Mihir Bijur and Construction Veteran Vishesh Khanna of S&S Foods, the entire team of the newest Retro Bar welcomed popular Television, Bollywood Celebrities, fellow-restaurateurs and other members of the media to this grand launch in the most stylish way!
So, what's behind Door No.1? The answer is everything! Eat, drink, be merry, socialize, read, work and game-play – there's something for everyone here, the retro way! The stylish interiors and their signature retro music simply raise the bar higher.
To begin with, Door No.1 is already a popular destination with various signature cocktails like the refreshing Lemon Grass Ginger Martini and the very rustic Spiked Chocolate Milkshake mixed by the super skillful bar-tenders. You can also call ask the bar-tender to give you some Inner Peace (It's actually a signature drink). There's also an amazing list of Retro Days Classic Cocktails as well for all lovers of alcohol and more!
Also, what's drinking without some crazy, cool eats? Yes, the Faux Paus Menu that features all those jugaadu dishes will transport you back to your college days! This menu is carefully thought of as it has been a part of every person's midnight cravings during their growing up years. Dig-into fusionised dishes like Maggi noodles with leftovers, farsan in a burger or sambhar with crushed butter chakli and let the nostalgia seep-in. It's a place which is practically your house party. Welcome home!
Their Resident DJ Russel, a veteran of 22 years, and India's No 1 Retro DJ makes you groove to his tunes ranging from Classic Rock to Old-skool Hip-Hop, Retro Bollywood and beyond. Regardless of what genre you fancy, his tunes will keep you coming back night after night. What's more? Ever imagined a work adda in a restaurant? No? Then, it's time now – this lively place also has a 'The Office' section that can transform into your funky work-station. This can be THE go-to place for your client meetings and even board room gatherings, with just the right amount of food and beverages, minus the music! Additional facilities available – Wi-Fi, a large screen for presentations, prompt services and after-work party options. This coupled with a beautiful 'Orange Library' that kisses the rooftop wonderfully satiates your thirst for reading whilst giving you your much-need "me-time". Last but not the least is the 'Gaming Den' where you could relax with a beverage whilst playing your favourite video-game. Not a fan of video-games? No problem, the Gaming Den also offers popular board games that you probably would have grown up playing. Sounds fun? So, hop, jump, and knock on Door No. 1!