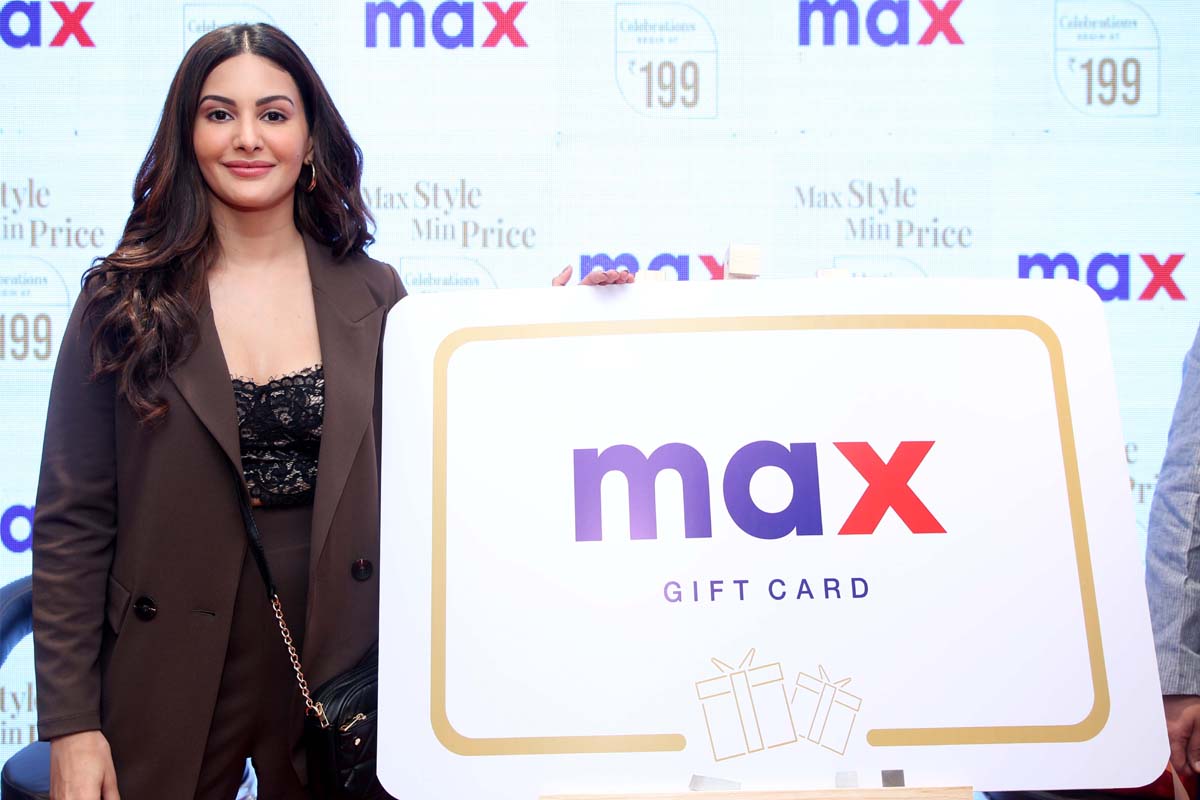 Max, India's Largest and most loved fashion Brand today announced the launch of the new "Max Festive Collection". The Dubai-based international retail chain paves the way with new trends, as it introduces a stylish collection for Delhi NCR upscale audience.
Celebrating the moment with a lot of pomp and style, Indian Actress Ms Amyra Dastur, unveiled the exquisite latest Celestial Pop and Glam collection.
Speaking on the occasion, Ms. Pallavi Pandey, Vice President & Head of Marketing, India at Landmark Group – Max Fashion said, "This Festive season, we are thrilled to ignite the festive spirit with our cherished customers. This year, we are delighted to unveil our latest collections – 'Celestial Pop' and 'Festive Glam' – as the centrepiece of the celebration. As we proudly launch these collections in Delhi NCR, we are fuelled by high spirits. Additionally, we look forward to expanding our retail footprint in North India, eager to share the joy of fashion and festivities with all the shoppers."
"As the festive season takes full swing, Max aims to make high-quality fashion accessible to all. Moving forward, the brand looks to accelerate growth in the North with 5 new stores in the pipeline, taking the count up to 90 plus stores by year-end. Based on the proposition of 'max style, minimum price'; a wide range of trendy and traditional attire will be introduced, catering to a wide audience this festive season", she further added.
Adding to the excitement, renowned celebrity Ms Amyra Dastur, who graced the event, unveiled a look book of the festive collection and showcased mannequins dressed in the new festive wear. She said, "Complete your festive ensemble with a range of accessories and footwear options available at the store. From statement jewellery to comfortable footwear, Max Fashion has everything you need to elevate your look."
The steady expansion promises a new shopping experience and reinforces commitment to giving back to society, strengthening the bond with the brand's valued customers.
Max Fashion India GM – Retail Operation Mr Shailendra Nath added, " Over the years, Max Fashion has established itself as a trusted lifestyle brand in the industry, known for delivering affordable fashion and sustainable clothing for everyone. We are dedicated to making fashion an inclusive and enjoyable experience for all. Our expansion plans reflect our commitment to bringing affordable style to more communities and connecting with our customers on a personal level."