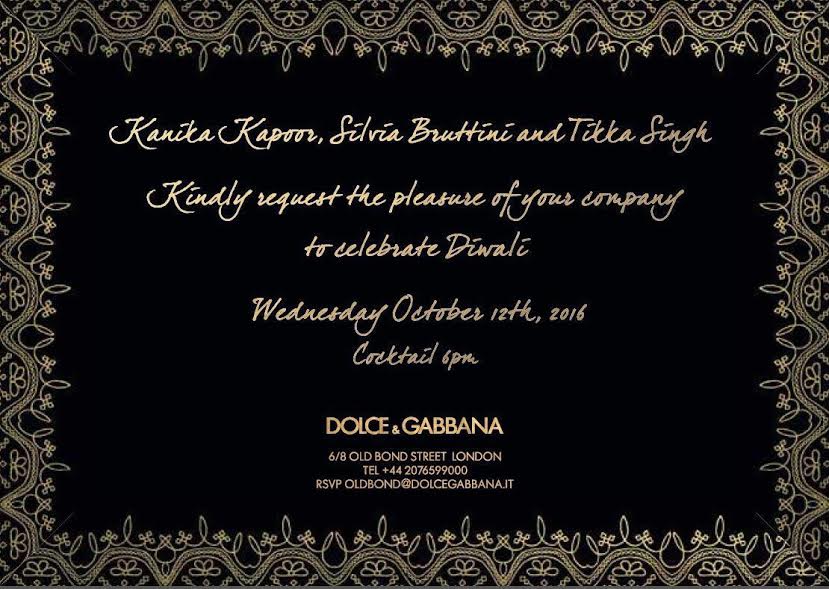 The biggest names in fashion are in London for the ongoing Fashion Week 2016 and our very own fashionista Kanika Kapoor, is hosting an exclusive dinner for luxury brand ,Dolce & Gabbana this wednesday.
Kanika along with Tikka Shatrujit Singh, the royal scion of Kapurthala's Ahluwalia dynasty and luxury buyer and British socialite Silvia Bruttini will together host the high profile D&G dinner at Old Bond Street in London.
The dinner will also have Indian vintage influences as it will also celebrate Diwali – this will be followed by an after party which will see some of the biggest celebrities,models and fashionistas.
Kanika Kapoor will be dressed head to toe in Dolce & Gabbana and has traveled to London a few days earlier, to personally look into all the arrangements