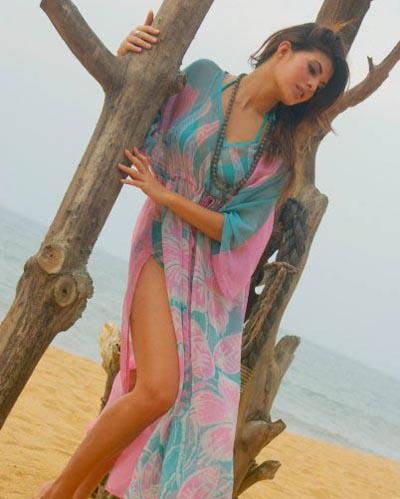 Mumbai: The controversial Yulin Annual Dog Meat Eating Festival in China, which started six years ago, made headlines recently when the media reported the killing of over 10,000 dogs, sparking outrage around the world.
Animal lover, actress Jacqueline Fernandez appalled by the news has now decided to create awareness about protecting dogs .The actress plans to get her celebrity friends on board for a similar Dog's day in Mumbai, on the lines of the Nepal dog festival, which dedicates a day to "Man's Best Friend".
Joining Jacqueline will also be Anushka Sharma who earlier spoke against the Yulin Dog Eating Festival in China.She will be walking the city streets with Jacqueline whose pet, Bentley, runs errands for her and is her most favourite person.
Jacqueline hopes that India will join the march to abolish the Yulin Festival, pointing out that in 2011, a dog meat festival in Zhejiang's Jinhua was shut down after a protest by Chinese campaigners. And in Guangzhou, a dog meat restaurant was forced to shut down after being in the business for more than 50 years.
Says Jacqueline "Since I love animals, I am glad that Nepal has taken a stand to honour dogs. I adore Bentley for his loyalty and friendship. And will extend my support to the initiative in Mumbai.Only a decade ago, dogs were regularly slaughtered on the streets of Beijing's suburbs. But that is history today. Let's make our own history back home,".