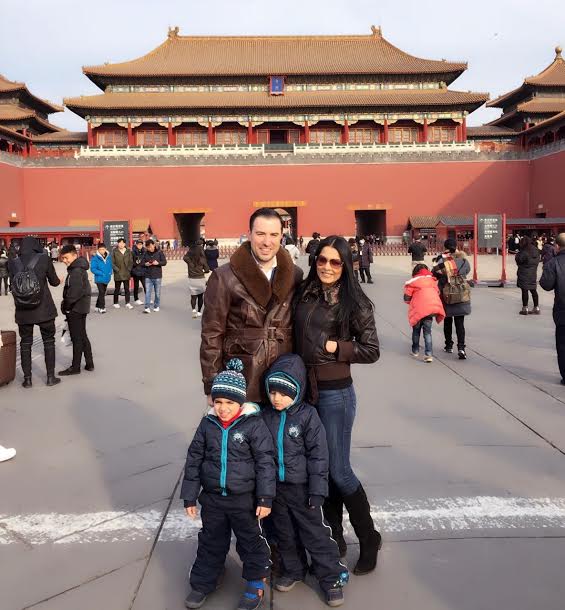 Celina with her husband Peter Haag are in China on a luxurious trip, accompanied by their twin boys Viraaj Haag and Winston Haag. Celina will be visiting Shanghai, Beijing and Sanya.
In the attached pictures, Celina and the family, went to see the Forbidden City- part of her luxury travel trip to China.
The name "Forbidden City" comes from the Chinese Zijin Cheng referring to the rule that no one from outside the court was allowed in without the emperor's permission. Those few caught trespassing could be, and often were, executed on the spot (unless they were one of the invading armies that breached the walls, in which case the emperor was often the one in danger of execution). Since it was the common term at the time Western nations began making contact with China, it is still used in many Western languages.