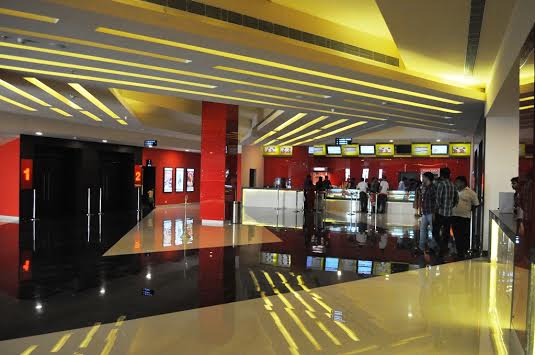 Asansol: Carnival Group launched its four screen multiplex in Asansol today. Mr Malay Ghatak, Labour Minister Govt. of West Bengal inaugurated the Carnival Cinemas which is located at Sentrum Mall in Shristi Nagar, Burdwan.
Now the patrons will experience the films in 3D at the biggest multiplex of the region for the very first time in Asansol. Mr Ghatak is the standing MLA of Asansol and local councillor was also present.
Having the seating capacity of 1150 seats, the cinemas are equipped with world class 2K Digital Projection Technology, Dolby 7.1 surround sound, lavish interiors, luxurious seating arrangements, a wide array of F&B and the best-in-class services at pocket friendly prices. It has also a 3D projection system capable of screening technologically advanced films from both Hollywood and Bollywood.
Speaking on the occasion, Mr PV Sunil, Director and CEO, Carnival Group, said, "We are pleased to announce the opening of Carnival Cinemas' newest four screens multiplex in Asansol. Our aim is to provide state-of-the-art technology and services to our audience at a reasonable price. We are providing the tele-booking services for cine goers, a feature not yet experienced in Asansol. This compelling movie experience comes at an introductory price of Rs. 70/- for all the shows. So, Come, Celebrate."
After acquiring HDIL's Broadway, Reliance's Big Cinemas and Glitz Cinemas, Carnival now has 346 screens operating in the country. It has a vision to have 1000 screens in next two years. With presence in metro cities along with tier 2 and tier 3 cities, Carnival Cinemas aim to offer better movie watching experience across the nation.
Carnival Group is a Mumbai based corporate with diversified business in hospitality, media and entertainment fields. Carnival has already established its brands in movie production, distribution and exhibition along with food courts, events, equipment rentals as well as a music label. Carnival is currently present in Kerala, Karnataka, Tamil Nadu, Maharashtra, Madhya Pradesh, Uttar Pradesh and West Bengal.