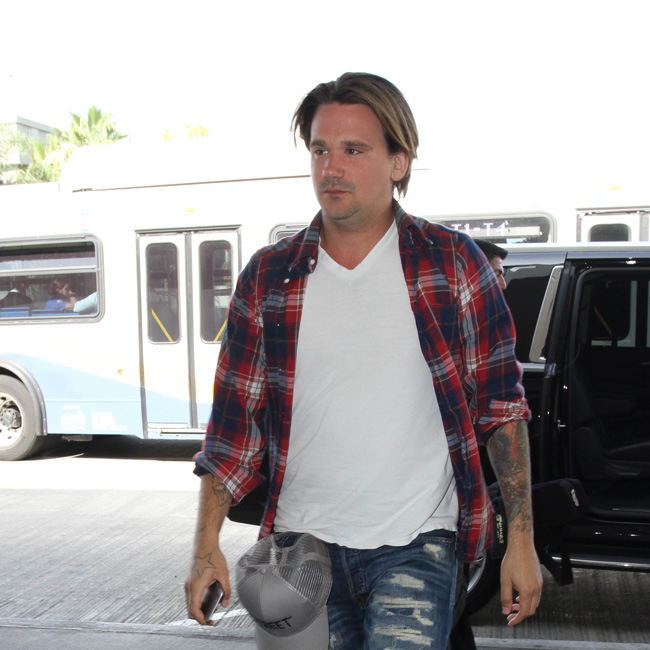 London: Sean Stewart was reportedly arrested for riding a luggage carousel at Miami International Airport into a restricted area.
Rod Stewart's son was reportedly arrested for riding a luggage carousel.
Sean Stewart, 34, was apprehended by police at Miami International Airport after climbing onto the conveyor belt and riding through a baggage chute door into the loading bay, which is a restricted area.
Sean Stewart, who was travelling to Haiti for a charity event was taken by police to Miami Dade County Jail and later charged with unlawful entry into a restricted area before being released the following day after his family posted bail.
According to The Sun newspaper, there were no concerns that Sean, who lives in Los Angeles, had been under the influence of drugs or alcohol during the incident.
The incident comes after Sean's stepmother Penny Lancaster recently confirmed he will be starring in his own reality show alongside his sister Kimberly, their mother Alana Stewart – Rod's first wife – and her son Ashley from her marriage to actor George Hamilton will be the stars of the new E! series. George is also expected to appear as a guest star.
Discussing rumours she and Rod had landed their own show, Penny said: "I'm very sorry to disappoint you all but it's an absolute no … That won't be happening. It's not all of Rod's children, it's his first wife Alana, who was married to George Hamilton, so it's his (son) and her two children with Rod, so Kimberly and Sean. And that's as far as it goes."
Filming on the series is believed to have already started and it is due to hit screens across the world in June.