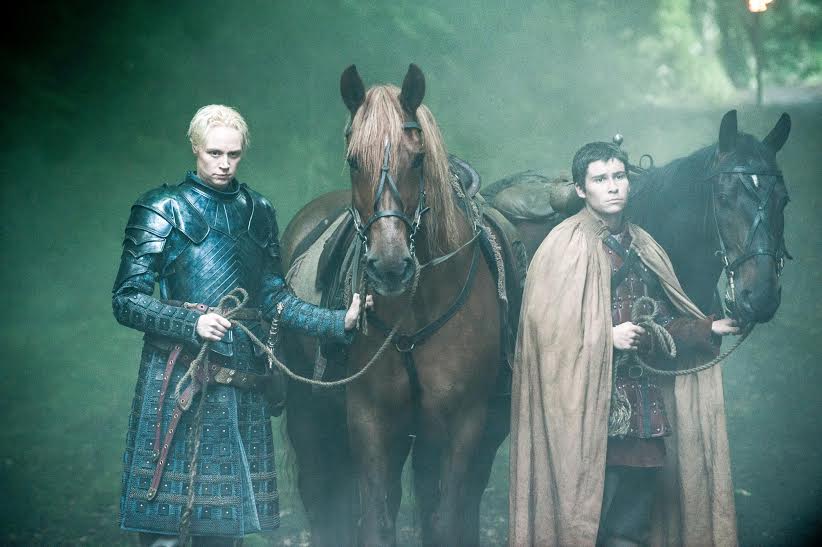 New Delhi: Comic Con India is thrilled to announce that Daniel Portman, Actor, HBO's hit series 'Game Of Thrones' will be attending Bangalore Comic Con 2015. This is for the First time that Comic Con India is bringing in an International Actor as a Special Guest to Bangalore. Last year, Mark Gatiss, Actor, Co- Creator and Executive Producer of the BBC's hit series Sherlock attended Mumbai Film and Comic Con 2014 in December.
Bangalore Comic Con 2015 is taking place at White Orchid Convention Centre from April 3- 5' 2015.
Daniel Portman is a Scottish actor, born in Glasgow. He earned an HNC in acting and performing at Reid Kier College in Paisley, Scotland. His first role was as Paul in the 2010 supernatural thriller film 'Outcast' alongside Game of Thrones's actors James Cosmo (Jeor Mormont) and Kate Dickie (Lysa Arryn). Following 'Outcast' he appeared in the Scottish comedy film 'The Angel's Share'.
In 2011, it was announced that Daniel would be playing Podrick Payne in HBO's adaptation of George R. R. Martin's 'A Game of Thrones'. Podrick is the loyal squire to Tyrion Lannister and has appeared in the show since its second season. Daniel will be returning to Game of Thrones in season 5.
In 2013 Daniel toured the UK and US in the stage play 'Black Watch'.
On attending Bangalore Comic Con 2015, Daniel Portman quotes, "I am very excited to be coming to Bangalore for Bangalore Comic Con in April. I am looking forward to meeting my Indian fans & having a great weekend."
From April 3-5' 2015, Daniel will be a part of special sessions at Bangalore Comic Con 2015. He will talk about his character in the show and will answer the questions from fans about both previous seasons and the forthcoming season, which premieres a week after the event. Also, he will sign exclusive posters for the fans at the convention.
Jatin Varma, Founder,Comic Con India, shared, "We are super excited to have Daniel over at Bangalore! We wanted to give GOT fans in the city something to look forward to, and Daniel's presence is one of the many things we have planned this year!"
Another main attraction at Bangalore Comic Con 2015 will be The Game of Throne's special Photo-op Booth. Comic Con India has officially tied up with HBO to bring the Throne replica exclusively at Bangalore Comic Con. There will be a Throne replica at the special photo – op booth where fans & visitors can get their pictures clicked.
The highly anticipated Season 5 of Game of Thrones is premiering in India on 13th April at 10pm, within 24 hours of the US premiere exclusively on HBO Defined, 100% ad-free, followed by other episodes on subsequent Mondays at the same time.
Comic Con India is dedicated to creating unique events and giving the fans, exhibitors and partners a platform to celebrate their undying love and passion for comics & pop culture. Comic Con India is dedicated to expanding India's popular culture by creating high profile events that cater to fans of not only comics, but also, gaming, movies, television,merchandise, toys & more.