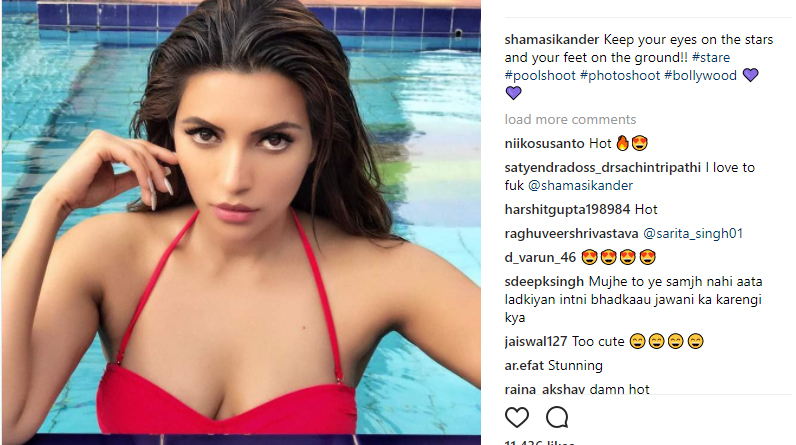 Bollywood actress Shama Sikander, who is remebered for her roles in television industry, short films and many other projects.
Well, the latest shoot of the actress has really raised the temperature in the country. In the pictures actress is looking just wow.
Actress has also worked with top bollywood actors in hit movies.
Check out the pictures:
https://www.facebook.com/SikanderShamaOfficial/photos/a.814663178550792.1073741826.363445000339281/1883247171692382/?type=3&theater
https://www.facebook.com/SikanderShamaOfficial/photos/a.814663178550792.1073741826.363445000339281/1890915880925511/?type=3&theater
https://www.instagram.com/p/BUqj5Skghi8/
https://www.instagram.com/p/BVH2lKOAuig/
https://www.instagram.com/p/BVRTrj9Azyp/
https://www.instagram.com/p/BVY82lpA8BS/
https://www.instagram.com/p/BVeIHMyATi4/
https://www.instagram.com/p/BVjQXIwAtqN/
https://www.instagram.com/p/BVyp3hugZcx/
https://www.instagram.com/p/BTrJn9TgsJo/
https://www.instagram.com/p/BT-87GygU2r/
https://www.instagram.com/p/BUHV2LMgCAm/