Amidst of raging controversies and life threats, dapper actor Ranveer Singh inaugurated first even "Fashion Destination Door" theme store for Adidas Originals here in Mumbai.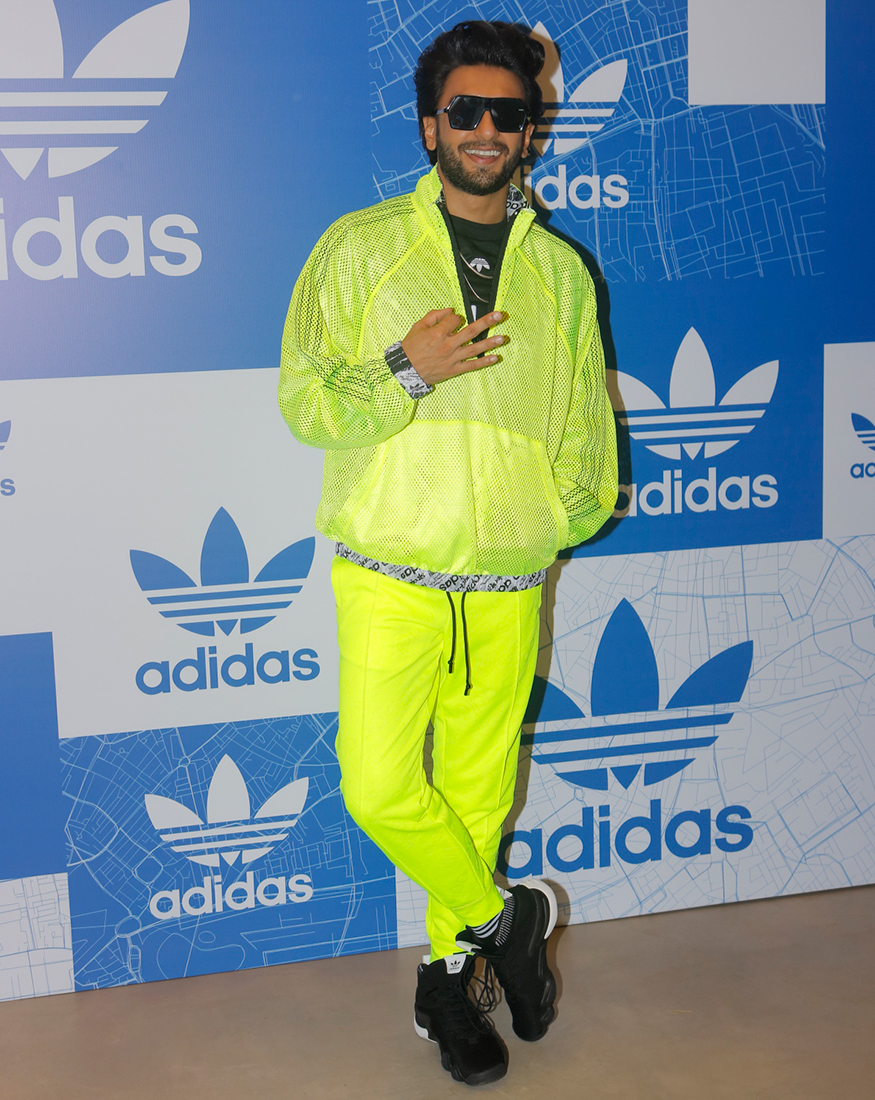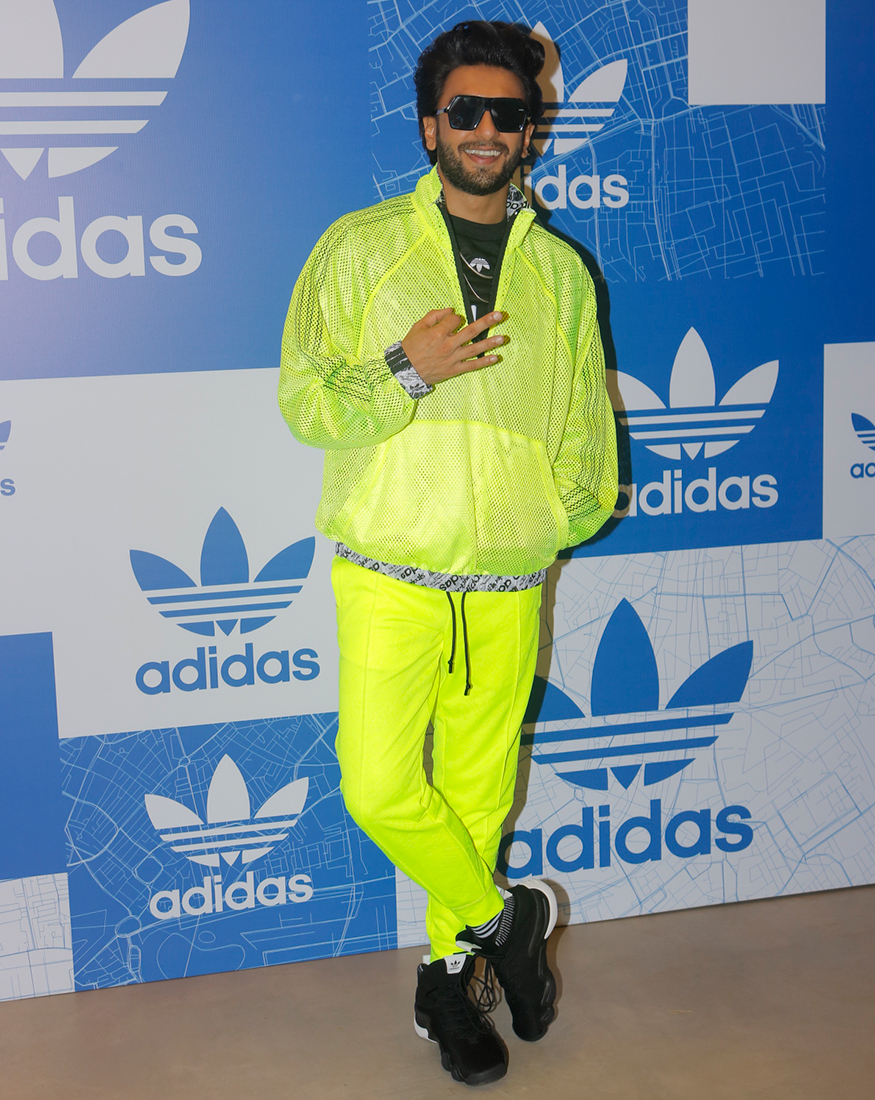 Dressed in the most dramatic yellow tracksuit, Ranveer Singh made a grand entrance and talked about his association with the brand.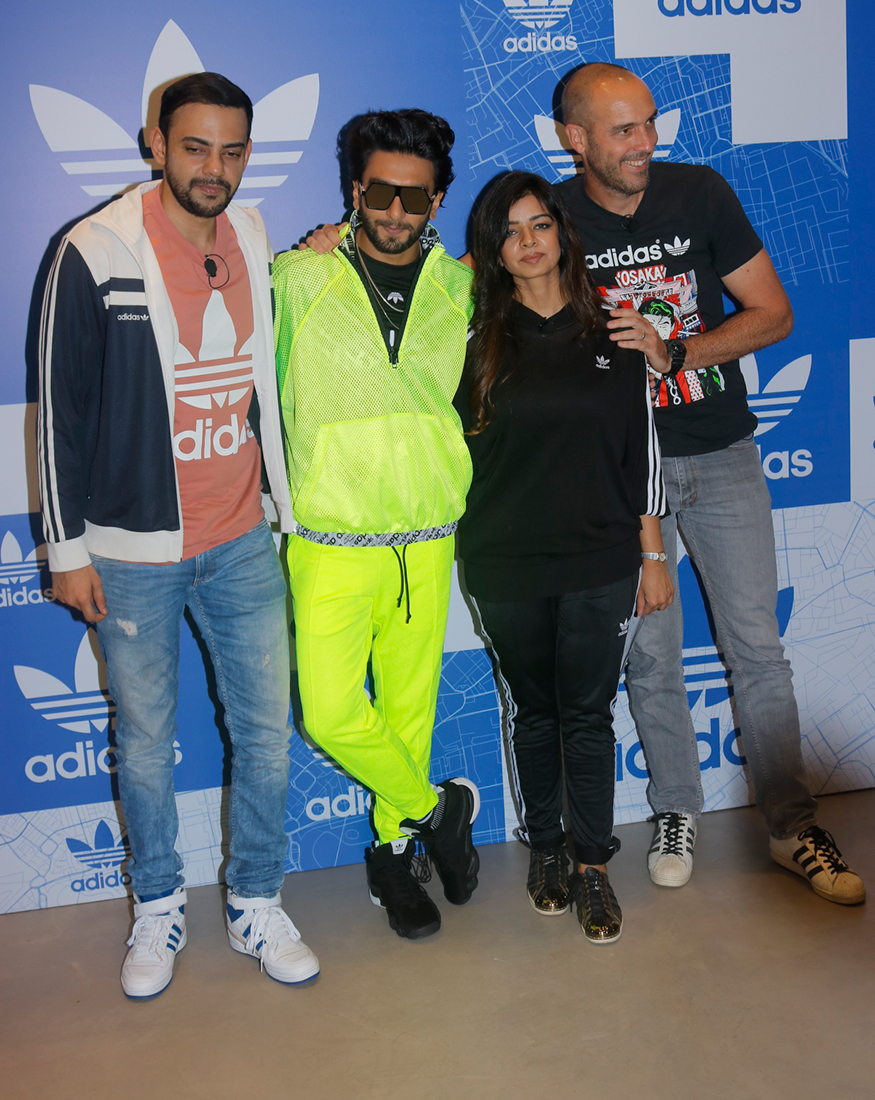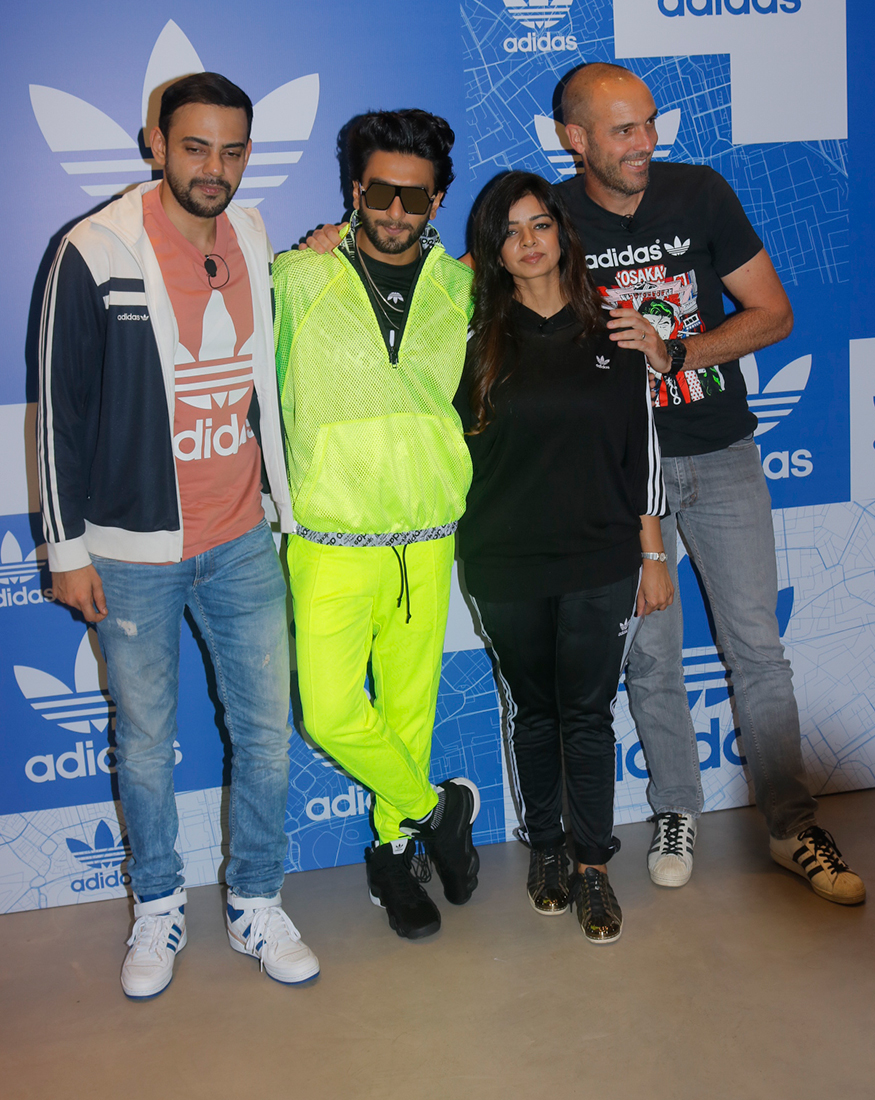 "It used to be a small place now they have revamped the whole store and moved to this place. This is where I do my shopping. People who work here are like my family. This is my home ground. Today is a very special day for me, as I am in my home store" said Ranveer Singh.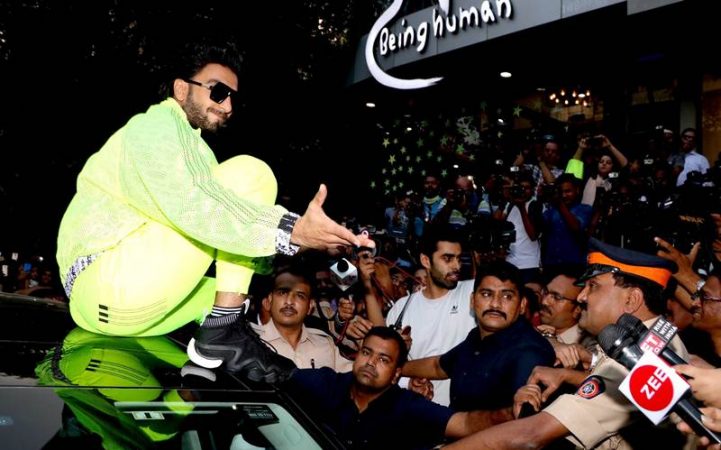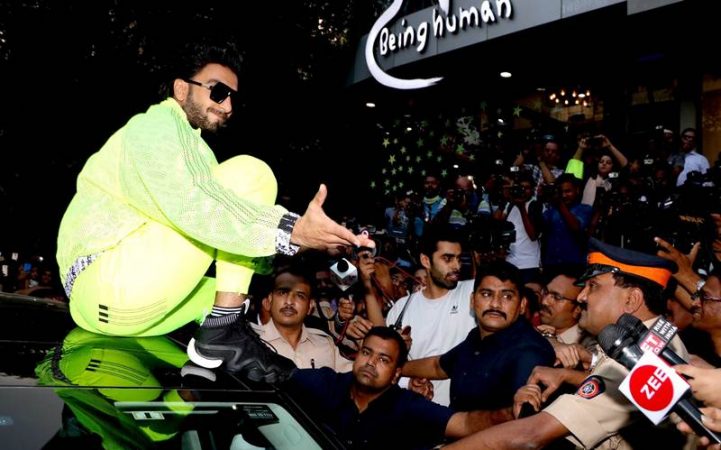 The actor Ranveer Singh was also accompanied by Miss Adidas Originals Deepika, and actor gave her credit for the popularity of the brand.
"She is leading the charm, at least in this country. Miss Adidas Originals here, ladies and gentleman, I would give a lot of credit to everything Deepika has done over a period of time to bring Adidas Originals stores where they are today" added Ranveer.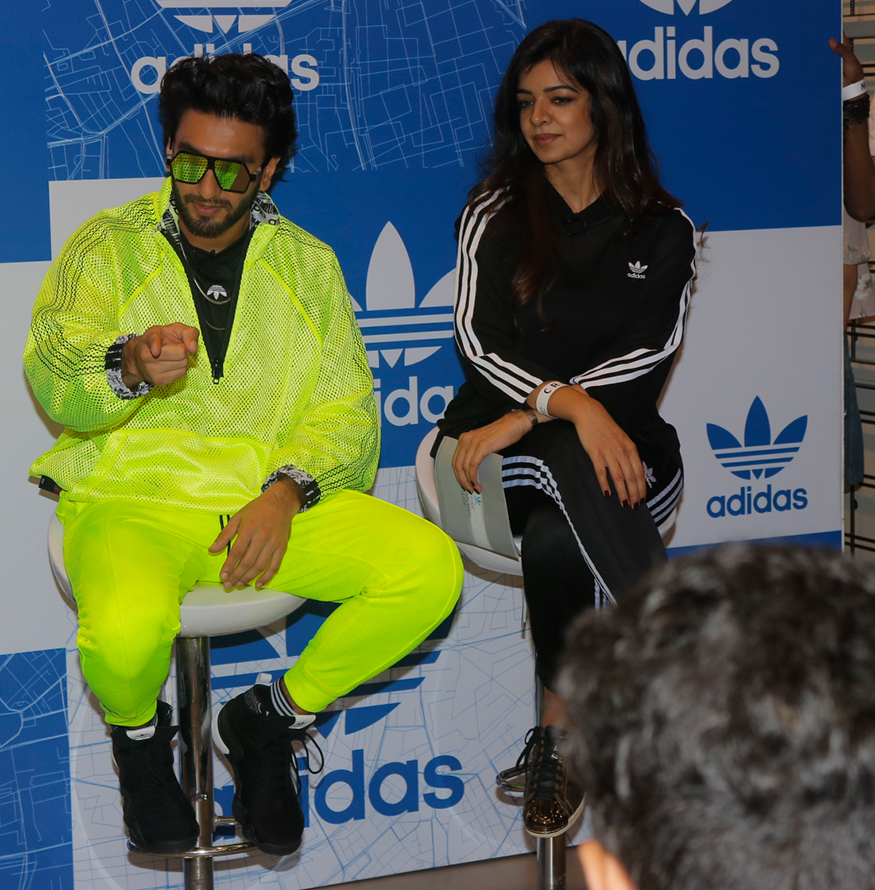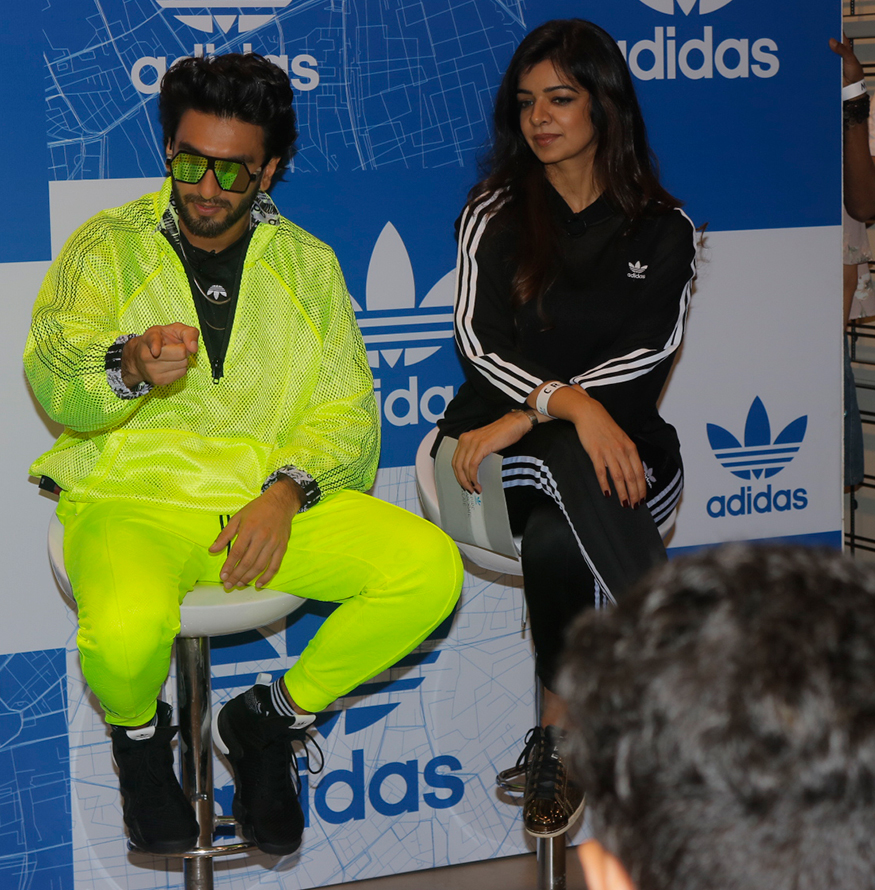 Street-wear label Adidas Originals has roped in actor Ranveer Singh to represent the brand in India; with this association, Ranveer joins celebrities including Pharrell Williams, Rita Ora and Kanye West who also endorse the brand.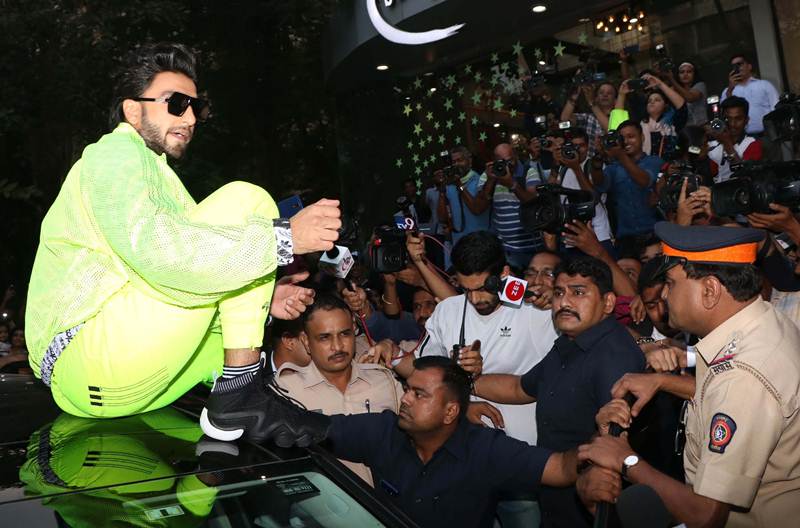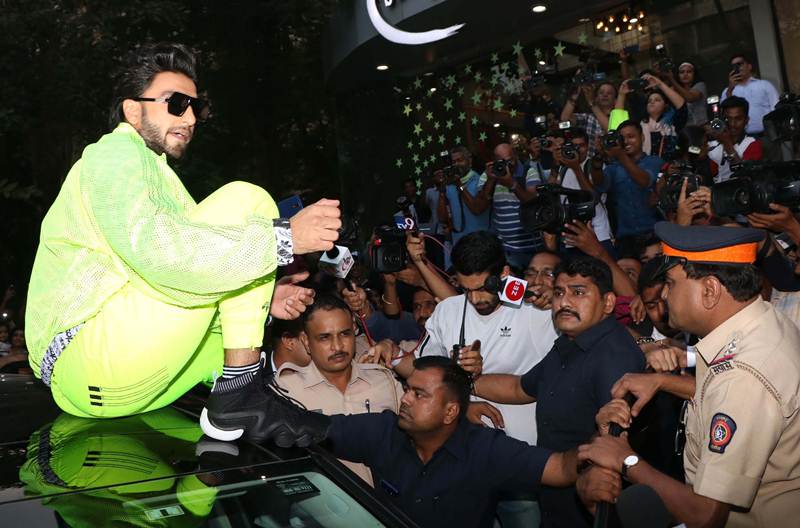 On the work front, Ranveer Singh starrer Padmavati is currently delayed due to ongoing tussle with fringe group Karni Sena.
Talking about the issues regarding the film, Ranveer Singh quipped, "I am 200 percent with the film and I stand by it as well as Sanjay Leela Bhansali. Given that it is very sensitive time right now, so I cannot talk much about it"
Sanjay Leela Bhansali's magnum opus Padmavati starring Deepika Padukone, Ranveer Singh, and Shahid Kapoor, has been facing protests from various groups, including Karni Sena, for allegedly tampering with historical facts.