Mumbai-based couture designer Disha Doshi Gandhi's Winter Festive 2017 collection is nothing short of sheer magnificence. It is the perfect melange of contemporary styles and a traditional essence, perfect for the women of today.
The line of designs is clean, classy, and comfortable and is now available in stores across the India.
The use of folk-inspired bright hues and toned down whites and golds make this collection a treat to the eyes. Dark and broody neutrals juxtaposed with serene pastels reflect the beautiful story that the designer is trying to tell through her creation. For this collection, she has used ethnic folk embroidery styles like 'Kantha' that has its roots in rural West Bengal.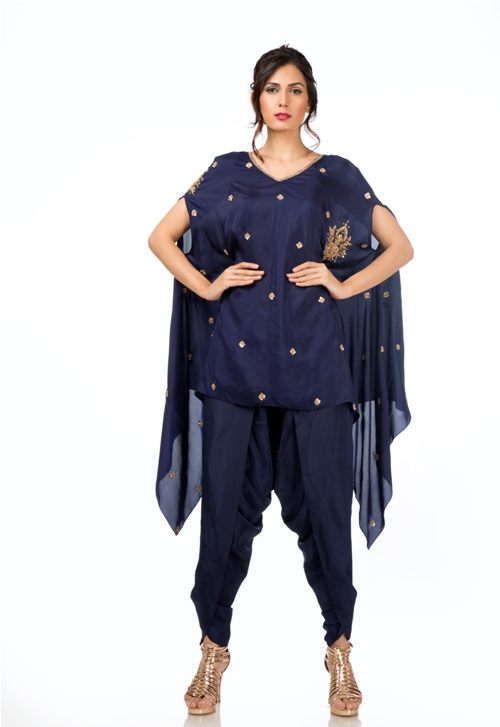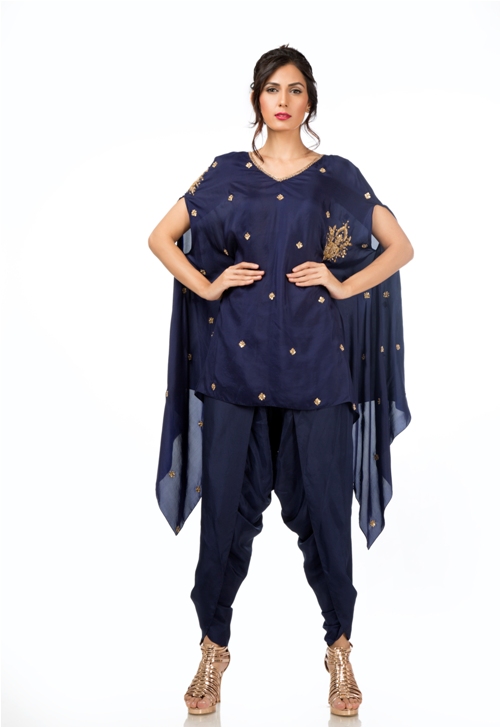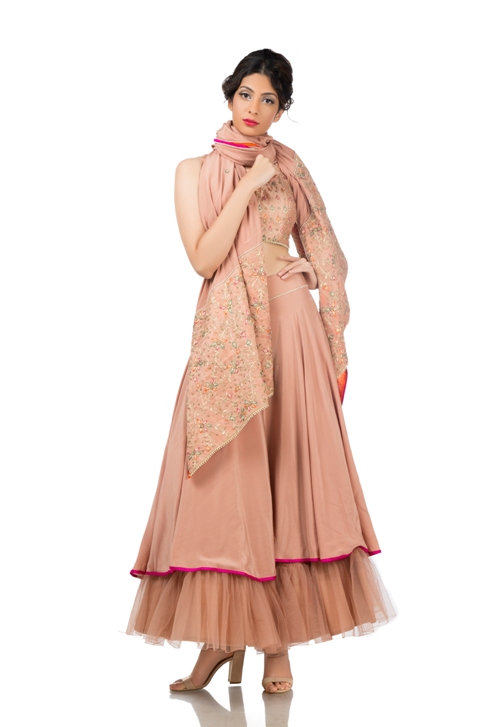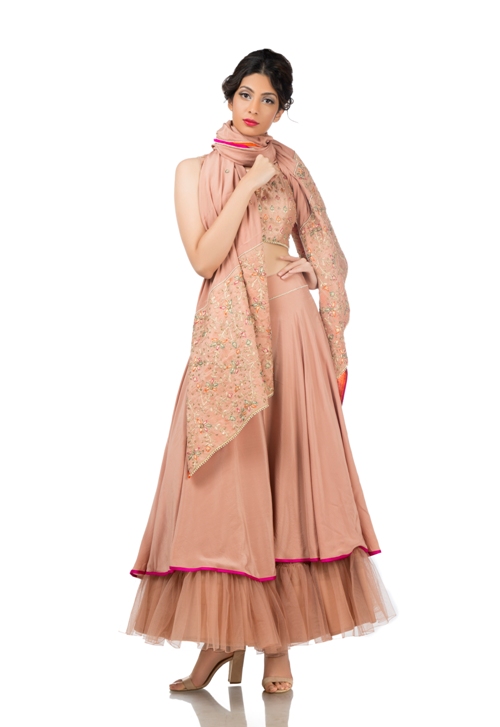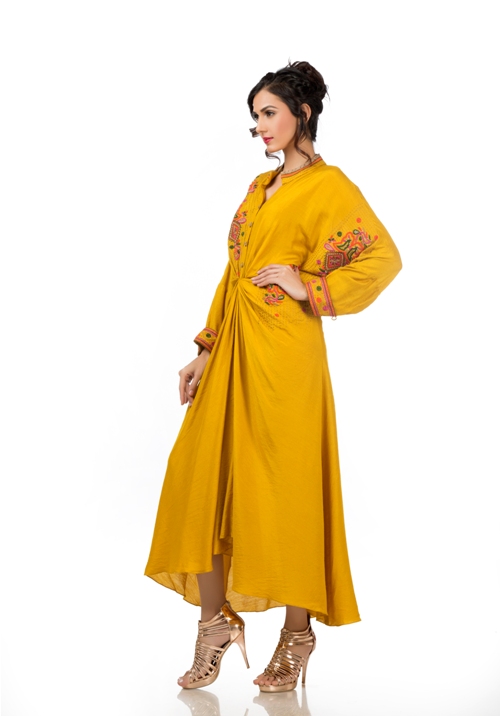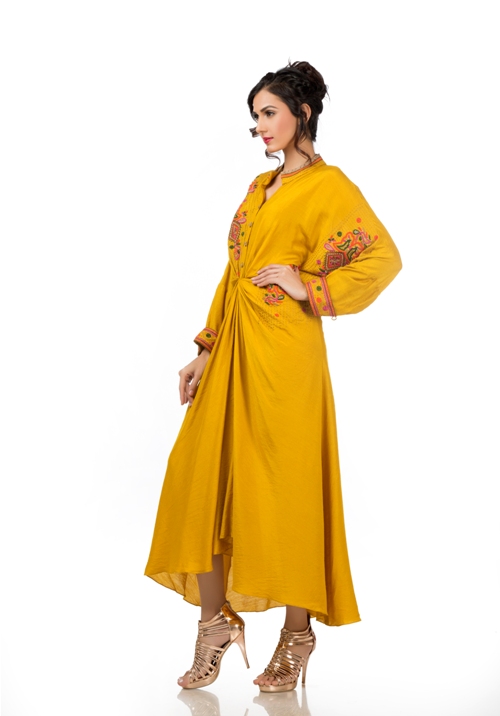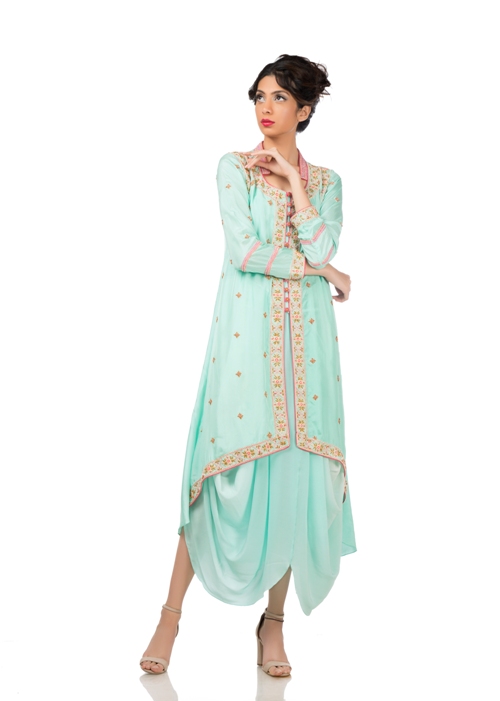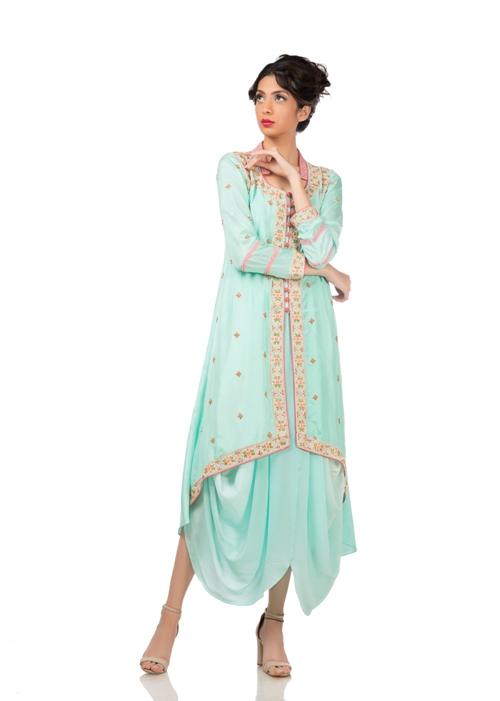 The essential highlights of these designs are the sharp contrast of colours and raw yet defined elements. The most unique aspect of 'Meira' is the combination of traditional tribal elements with modern silhouettes and fabrics. It is truly an intersection between two different worlds.
Designer Disha Doshi Gandhi says, "Meira – between two worlds is a collection inspired by the free spirited women of today and the women of the native tribe. The idea originally was derived by an observation made from a recent trip to my native. We have tried to connect the two worlds together translating the authenticity of tribal elements into sophisticated contemporary garments".