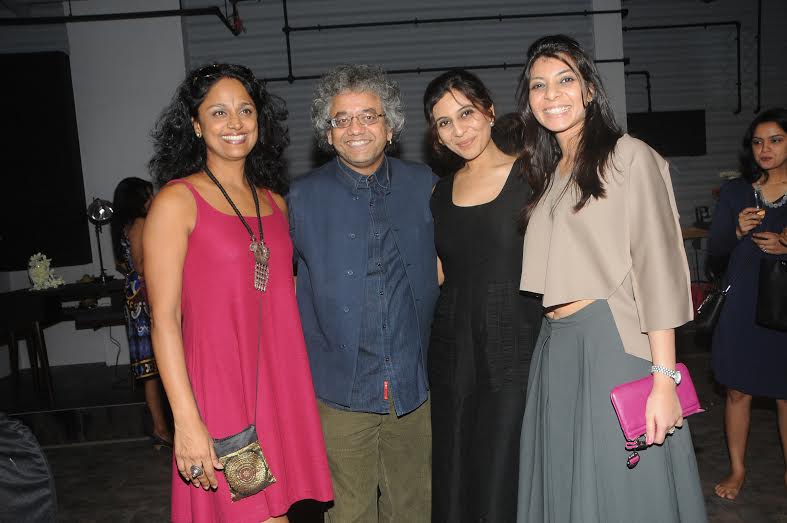 Mumbai: Aanchal Gupta, founder of dance studio Arts in Motion branches her reach and opens another branch at Khar
Aanchal Gupta holds a vision of to extend her help to the hearing & speech impaired kids, hence leaves no stone unturned to make the dream come true.
Sunita Rao and Taufiq Quereshi the guest of honor for the evening & was pleasantly surprised by the brilliant performances and said they are immensely impressed with the studio expanding and Aanchal's philanthropic work and that they were proud to be a part of it
The evening devoted to the hearing and speech impaired kids winning much ovation saw crème-de-la-crème crowd comprising of eminent guests Suneeta Rao, Taufique Qureshi, Vishal Kalantri.
And here it is imperative to mention the one who sits at the helm of the space, Aanchal Gupta, the 25-year-old founder of the studio who gave up her promising career in the corporate world to tell people that there is more to dance then just Bollywood dancing. Aanchal Gupta mentions "Mental, physical, financial & social trials can break the body & bruise the spirit, making life painful & despairing. Dance with Joy is our modest attempt to create awareness for the special requirements of the underprivileged, challenged & diseased; to help integration through interaction and to heal through dance. But more than a commitment to entertainment, Dance with Joy is a celebration of life despite all odds. Hence in order to branch my reach and reach as many people possible we are opening another branch at Khar so that no one is deprived"
The Arts in Motion Dance Studio, a first-of-its-kind dance space in the country was established in 2004 with an aim to provide quality education in choreography. And to provide a platform and support system to those institutes and individuals that are devoted to impart proper training in dance and movement, in a creative and healthy environment.
Over the past ten years, the program has made a huge difference in the lives of many sections of society including arthritis patients, cancer survivors, street children, paraplegic and autistic children, abandoned girls, underprivileged women. And this year it featured the hearing-and-speech-impaired.
Once a year, Arts in Motion pauses to pay tribute to students who share their passion for dance & to all those teachers who dedicate themselves to this art, by staging a lavish dance extravaganza. Titled Dance with Joy, the show is a unique coming together of a wide variety of Indian & international dances in their pure & classical form, an explosive display of extraordinary expertise by local students
The pioneers of introducing and popularizing dance-studio culture in Mumbai, AIM can be credited with introducing the city to varied dance styles such as styles Salsa, Contemporary, Jazz & many others. Few years down the line the studio expanded its vistas, offer fitness regimes, and also an opportunity to learn music and theater.
The studio has been and continues to be the largest place in Mumbai to offer the widest curriculum of classes with over 20 different styles of dances, fitness regimes, music and theater; making it a sought-after school by students and teachers alike.
Moreover, it has also been host to some of the most reputed international artists including Debbie Allen, Lauren Gotlieb, Taufiq Qureshi and Sarina Jain.
The latest additions to the studio include training in stage and short-film productions. The aim is to produce and create innovative projects in these fields, under the Arts in Motion Productions division & it now plans to develop a play school for children and an activity center that would offer engaging entertainment option such as paint ball, rifle shooting, archery etc. An organic, health-friendly cafe is also on the cards.
Apart from these, it has been working tirelessly, since its inception, to create awareness about the special requirements of the underprivileged, challenged and diseased of the society through its signature, annual production, Dance with Joy (TM). Dance with Joy expresses AIM's belief that dancing can bring joy to everyone's life, breaking the barriers of disability and makes one realize that life is truly worth celebrating.