The classy and beautiful Bollywood actress has seen wearing outfit from Noura by Dipti Sawardekar for an event in Delhi.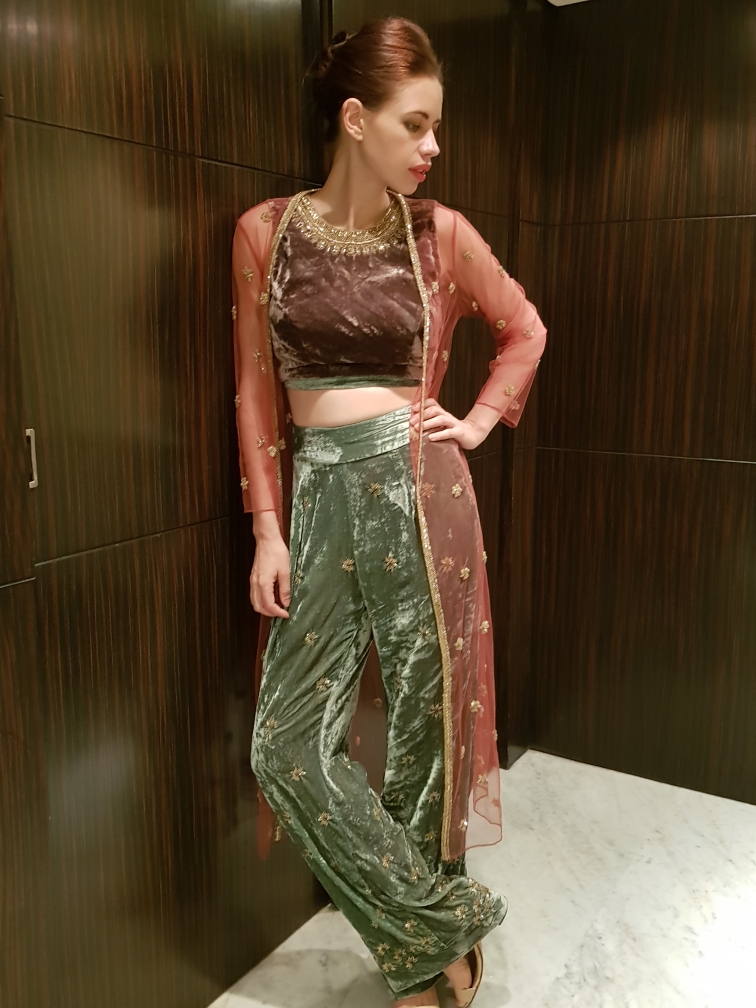 She was wearing Silk velvet embroidered tube top with embroidered silk velvet
pants from her festive collection Rustic Rajasthan. This splendid line of designs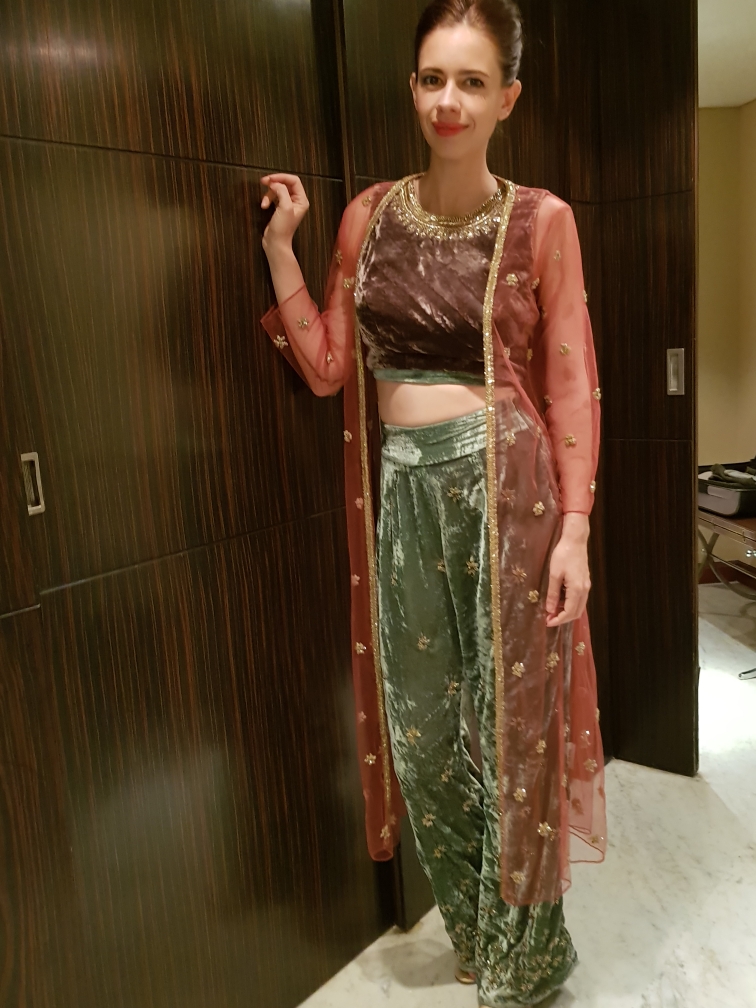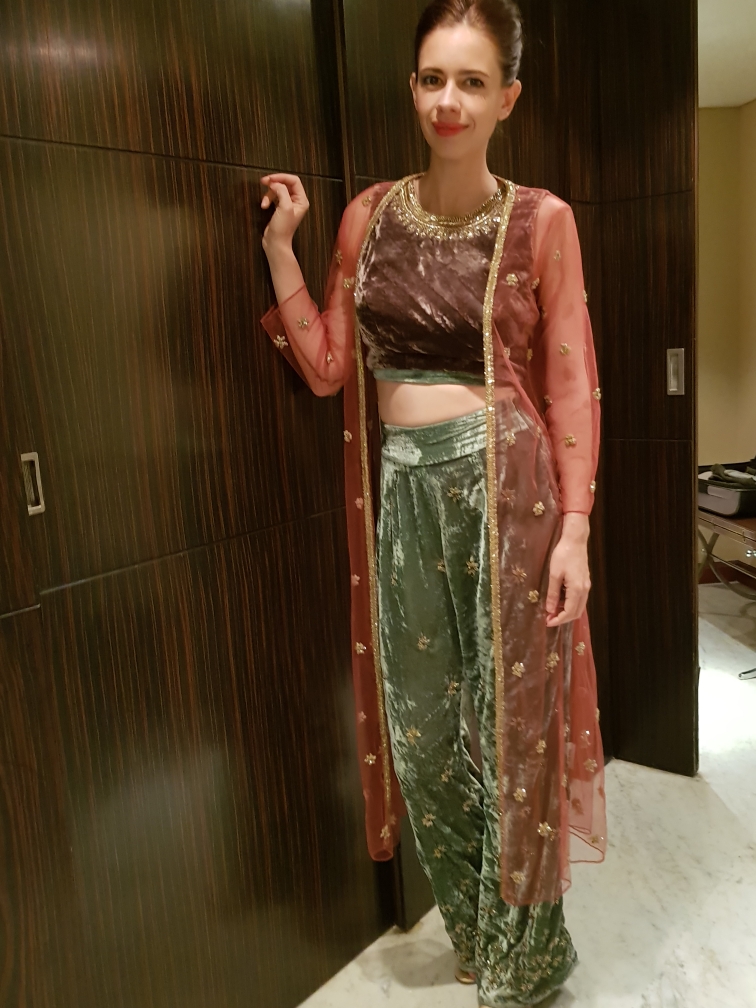 is inspired by the rustic colours and regal elements of Rajasthan.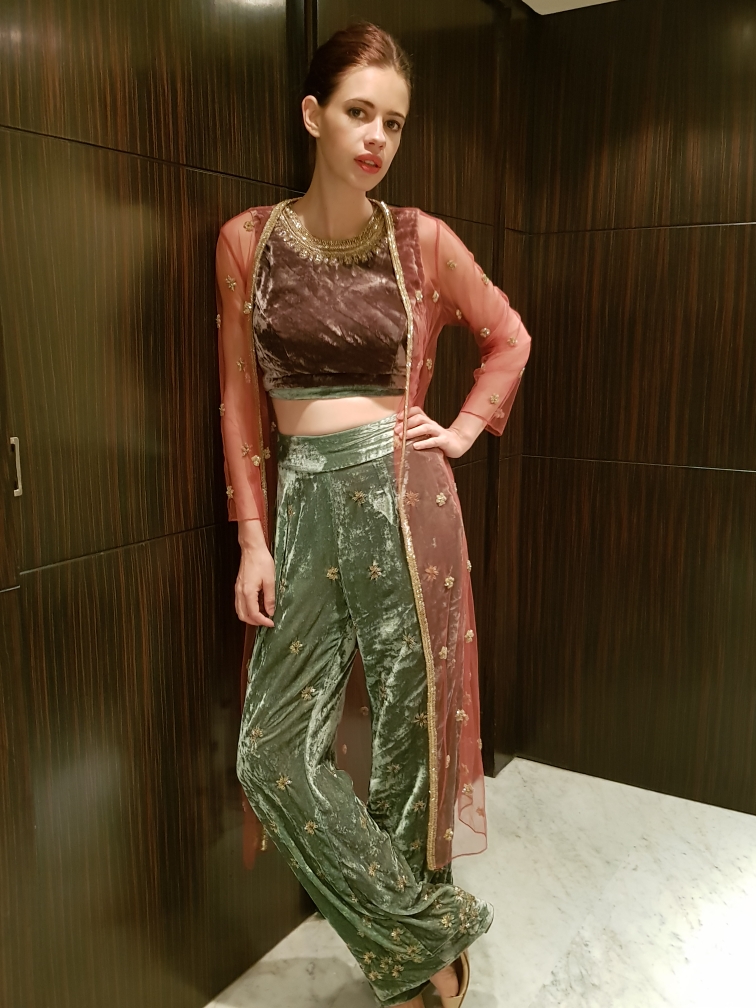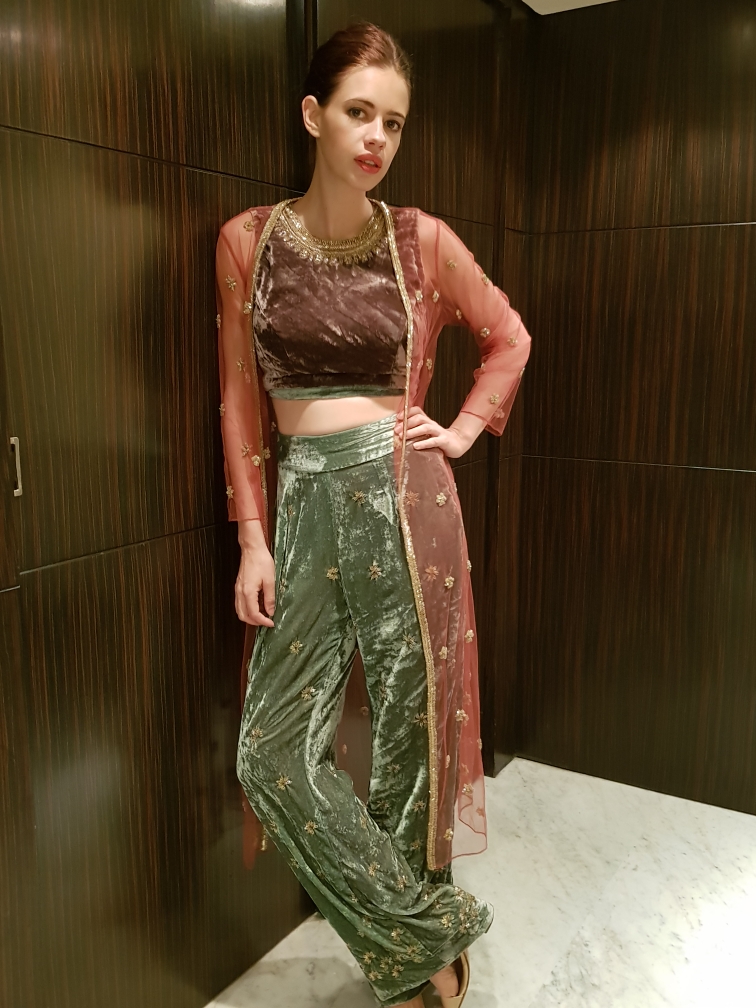 Designer Dipti engages rural woman from across Jaipur to co-create this dream with her. She has showcased her poignant collection at the prestigious Lakme Fashion Week Winter 2016. She has been associated with artisans from Jaipur for over a decade now. Together they have created innovative designs, which have left a mark in the fashion scenario. Dipti makes sure that a percentage of the pro­fits go to all the kaarigars involved in co-creating the line. Besides this, the lable Noura also has a cell that works dedicatedly for women employees.