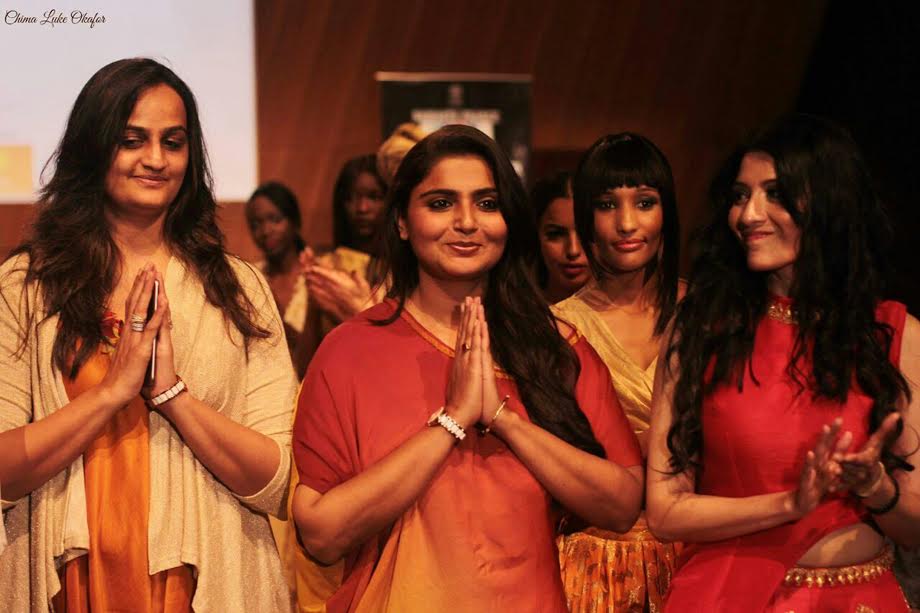 "Paris is the fashion capital of the world. Since every nook and corner in the city is spectacularly presented in terms of art which in turn resonates in design themes, forming beautiful fashion," says the designer duo Bhumika & Jyoti who opened the French European Indian Fashion Week being held for the first time at Eiffel Tower & showcased their recent collection 'AUTUMN RAGA'
'AUTUMN RAGA' is the confluence, an epitome of lyrical integration, a blending of emotions and tonal colours in the associated context of Autumn season and time, that has inspired the creative designers.
There was voluminous dramatic silhouettes and flattering cuts joint together on fabrics that vary from georgettes to chiffons.
Talking about their experience, designer duo Bhumika & Jyoti said "It is for the 1st time that French European Indian Fashion Week took place at Eiffel Tower and we were more than delighted to open the fashion week. Our vision & motive was to set the color wheels in motion. 'AUTUMN RAGA' is a collection very close to our hearts. It's a portrayal of my inner strength translated onto the canvas of drapes"
Best known for their expertise in blending the classic with the contemporary and the antique with the innovative, designer duo Bhumika & Jyoti's work is a reflection of elegance, avant-garde, non-conformist yet rooted in classics.
Talking about their experience of visiting Paris, Bhumika & Jyoti's said that the city always got the creative side of them "It carries an age-old legacy of fashion since it houses some of the most reputed brands in the world that have set the ground in fashion. Undoubtedly, my visit to the Eiffel Tower has been a memorable one. The magnificent structure centres Paris and has always been one of my favourite spots in the city."