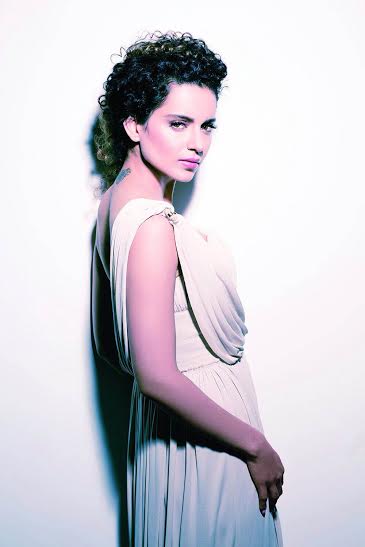 "It takes talent and not just makeup to make a mark" says Kangana Ranaut
Mumbai: Bollywood actress Kangana Ranaut, who recently met with young underprivileged girls as part of the VogueEmpower campaign , spoke her mind on topics that varied from career choices in the industry ,to the changing role of women in films.
Talking about her interaction with the girls says Kangana Ranaut, "As part of VogueEmpower, I chose to interact with a bunch of underprivileged kids who had no access to education or career counselling. So I gave them guidance and made them aware about careers in our industry. It's not just what you see on the screen; there is so much more — from managers to assistant directors etc. I helped them understand that there is more to life than living up to someone's expectations. And one doesn't need to be eye candy. Girls are not shallow and hollow."
Kangana known to wear her heart on her sleeve, spoke candidly to the young girls ,making it a memorable interaction – "There is so much talk about beauty in our industry, especially when it comes to female actors. You are conditioned to believe that you are required only for the windblown hair and the smooth skin. But I am not here to be just a pretty little thing. And it's not just our industry, but in society in general, too. They would want you to believe that being a girl is all about being pretty" added Kangana.​