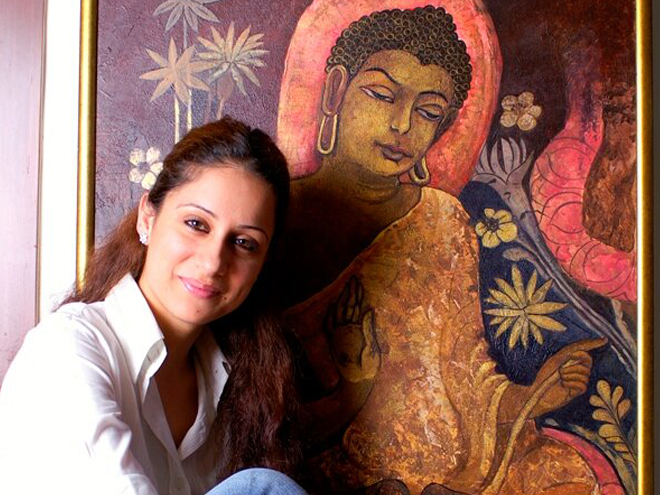 Mumbai: If you thought art was a passion for the privileged few, one glance at artist Rouble Nagi and her art foundation is sure to change your mind.
Rouble Nagi, whose organization RNAF (Rouble Nagi Art Foundation) aims at helping under-privileged kids achieve their dreams through art camps, is a rare breed of artists, whose art is aimed at helping those in need through camps aimed at targetting underprivileged kids.
Talking about her art camps, which are held around 6-7 times a year at various parts of the country, Rouble says, "Our camps, which we started since 2007, are held at municipal schools and slums to encourage kids to not skip school and to make them realize that learning can be a fun experience. I started teaching art and exposing children to the subject to bring out their innermost feelings, and help them adjust with the society. As an artist and an individual, I wanted to give something back to society. More than anything else I love children and love being surrounded by them."
Nagi added that the artworks created by the children are sent to auctions at selected cities in India and abroad.
Nagi has many supporters- from Aditya Thackeray to Bollywood superstar Salman Khan to Pakistani cricketer Wasim Akram to former beauty queen Sushmita Sen to actors Sohail Khan and Zayed Khan.